Trump's plane given water cannon salute at NY airport he slammed during campaign (VIDEO)
Published time: 10 Nov, 2016 18:29
Edited time: 11 Nov, 2016 12:10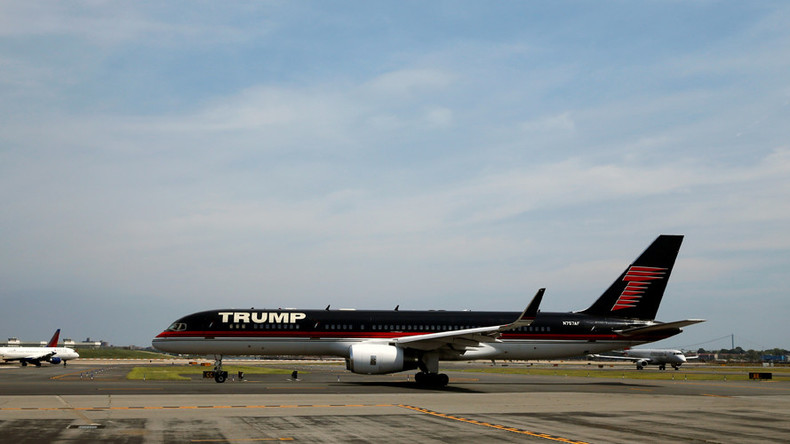 US president-elect Donald Trump has been honored with a water cannon salute at New York's LaGuardia airport, the same facility he blasted as being "Third World" during the first presidential debate.
Trump was awarded the ceremonial gesture as he undertook his first flight since winning the election, en route to meet President Barack Obama at the White House in Washington D.C.
The spraying is customarily carried out by fire trucks to form a series of arches during important occasions such as the retirement of a senior pilot or the first or final flight of certain airliners.
The show of respect for Trump comes in spite of his previous disparaging comments about the airport during the first presidential debate against Hillary Clinton in September, "You land at LaGuardia, you land at Kennedy, you land at LAX, you land at Newark and you come in from Dubai and Qatar and you see these incredible — you come in from China — you see these incredible airports and you land... we become a Third World country," the Republican said.
Trump and Obama met to discuss the Republican candidate's transition to the White House.
He is also due to meet with House Speaker Paul Ryan and Senate Majority Leader Mitch McConnell during the visit.