Trump booed & heckled at NY polling place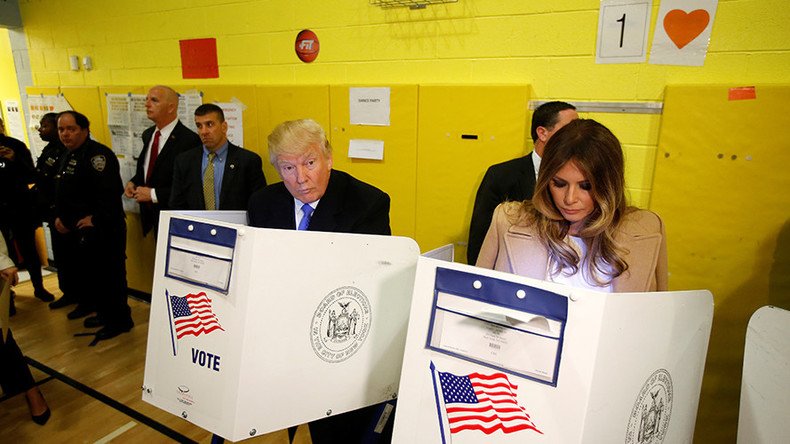 Protesters and hecklers greeted Republican presidential candidate Donald Trump at his polling place in New York City. As Trump and his wife Melania disembarked from their motorcade, activists booed them from behind the security cordon.
Trump, a New Yorker, arrived at his polling station in Manhattan's Public School 59 around 11:00am. His motorcade was accompanied by a heavy police presence and Secret Service protection detail. The candidate paid no attention to the hecklers, smiling and waving as he stepped into the building.
Two topless female protesters with FEMEN and anti-Trump slogans written on their bodies were removed from the building before Trump arrived, according to Ruptly reporters on the scene. While it is not illegal to be topless in New York City, electioneering within 100 feet (30 meters) of a polling station is a crime.
This year, both presidential nominees are residents of New York. Democratic candidate Hillary Clinton's residence is in the tony suburb of Chappaqua, where she voted early on Tuesday and shook hands with supporters at the polling place afterwards.
You can share this story on social media: