National Enquirer paid $150,000 for Trump Playmate affair scoop, didn't publish story
Published time: 5 Nov, 2016 18:21
Edited time: 6 Nov, 2016 15:41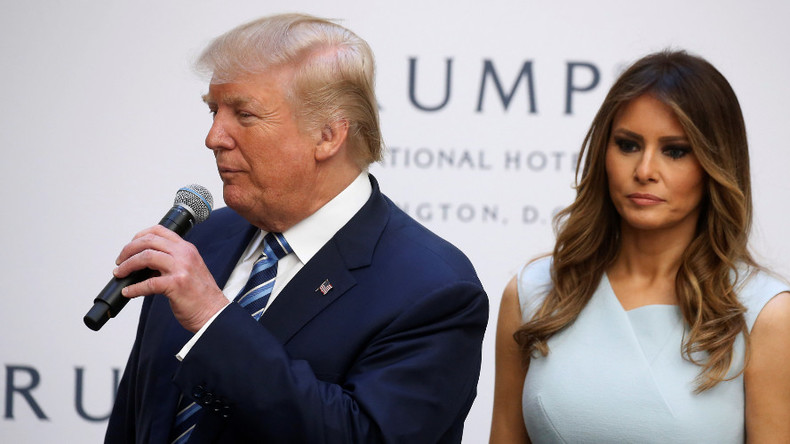 The National Enquirer paid a former Playboy model $150,000 for a story about an affair with Donald Trump, but then didn't publish it.
David J Pecker, the CEO of American Media Inc., the company that owns the National Enquirer, is a Trump supporter and longtime friend of the billionaire, the Wall Street Journal reports. The National Enquirer has endorsed Trump and has run positive content about him throughout the election campaign. Trump has also written a number of columns for the publication.
The tabloid agreed to pay Karen McDougal $150,00 for her story in August, but didn't publish anything about it. A contract seen by the WSJ gave the company exclusive rights to her story and barred her from telling it elsewhere, stating she would be liable to pay $150,000 to the company were she to tell the story elsewhere.
McDougal claims she and Trump had an affair for 10 months in 2006 when he was married to Melania Trump. She considered bringing her story to ABC in News, but chose the deal with American Media instead.
The company released a statement saying they paid the former model the amount for two years of fitness columns and magazine covers, as well as exclusive rights to "any romantic, personal and/or physical relationship McDougal has ever had with any then-married man."
"AMI has not paid people to kill damaging stories about Mr. Trump," it said.
The Trump campaign denies the story, saying it is "totally untrue."
"National Enquirer" is trending on Twitter.