1,700 US Army troops deploying to Iraq to 'advise & assist' local forces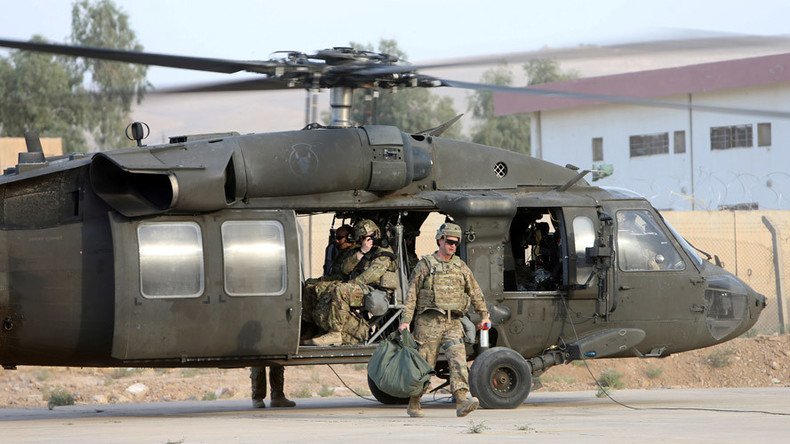 The US Army will deploy 1,700 "highly trained" paratroopers to Iraq, from a military base in North Carolina, for "training, advising, and assisting" purposes, as the Iraqi Security Forces are trying to retake Mosul from the Islamic State.
The soldiers are going to join the US-led Operation Inherent Resolve (OIR) – the codename for the American military intervention against Islamic State (IS, formerly ISIS/ISIL) in both Iraq and Syria – as soon as "this winter," the Army said in a statement Thursday.
READ MORE: US military member killed in northern Iraq

The deployment involves soldiers from the 2nd Brigade Combat Team of the 82nd Airborne Division, who are going to replace the 2nd Brigade Combat Team, 101st Airborne Division "in training, advising, and assisting" the Iraqi forces.
"Readiness is our top priority; our paratroopers are prepared for this deployment in support of Operation Inherent Resolve," said Col. James "Pat" Work, commander 2nd Brigade Combat Team, according to the statement. He stressed the soldiers were "highly trained, disciplined, and fit."
"Our team looks forward to this important mission and our opportunity to assist our Iraqi partners," Col. Work said.
In mid-October, the Army announced it wanted to deploy about 500 soldiers from the Big Red One to Iraq this fall. That statement came shortly after Pentagon chief Ash Carter confirmed that the US would provide about 600 more troops to Iraq to advise and provide logistical support to the Iraqi Army.
The United States currently has 4,565 troops in Iraq as part of a coalition against IS that offers training and advice to the Iraqi army as well as air support to the Iraqis and the Kurdish Peshmerga fighters.
On Thursday, OIR's command said Iraq security forces and the Kurdish Peshmerga fighters have been gaining ground in the battle for Mosul, which has been going on since mid-October.
Since then, the ISF have been conducting village-by-village sweeps from the north, east and south, heading towards the northern Iraqi city of Mosul, the Islamic State terrorist group's stronghold in Iraq.
"The advance of the Iraqi security forces on Mosul further complicates the enemy's ability to command and control its fighters," Air Force Col. John Dorrian said.
While the Pentagon is praising the effort, the Russian military has pointed to US-led coalition striking residential areas on its way to Mosul.
"The US is continuing to carry out airstrikes on residential areas in Mosul and towns in the Nineveh Governorate," General Lieutenant Sergey Rudskoy, head of operations for Russia's General Staff, said Thursday.
You can share this story on social media: