14 Dakota Access protesters arrested near state capitol building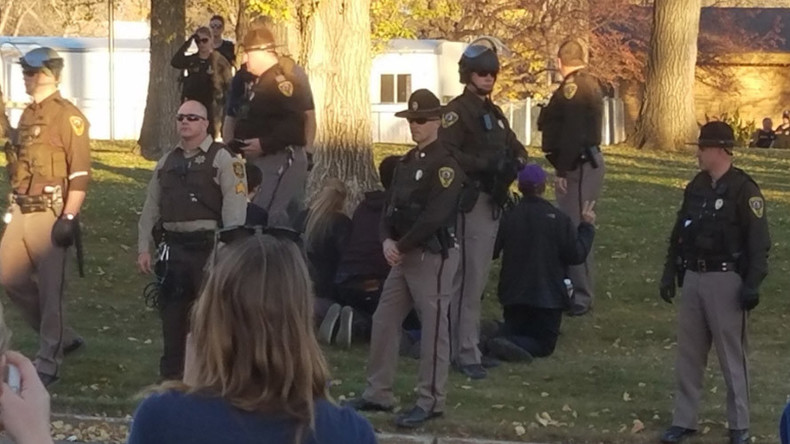 The North Dakota state capitol is reportedly under a lockdown order while more than a dozen people were arrested for protesting against the Dakota Access pipeline.
According to witness accounts shared on Twitter, dozens of people gathered on a lawn outside the state capitol building in solidarity with protesters against the $3.8 billion pipeline, which is being constructed by Energy Transfer Partners.
There have reportedly been at least 14 people detained, including members of clergy from various denominations.
Bismarck Tribune reporter Nick Smith uploaded video of a protester being arrested.
Three "high level clergy" of different faiths risked arrest while praying together on the capitol lawn, Jesse Lukes tweeted. Smith, of the Bismarck Tribune, reported that a clergy member was among those arrested.
More than 500 clergy from around the world gathered at the main Oceti Sakowin protest camp to burn a copy of a religious document sanctioning the taking of land from indigenous peoples that dates back to the 1400s.
On November 1, suspected protesters against the Dakota Access oil pipeline struck the North Dakota State Capitol in Bismarck, dumping oil on doors, walls and sidewalk.
Security footage showed a vehicle and two people dressed in black carrying motor oil and the sign that read, "You can't drink oil," a popular refrain among protesters.