'First in 28 years': 'USS Pennsylvania' ballistic-missile sub comes to Guam, Pacific Ocean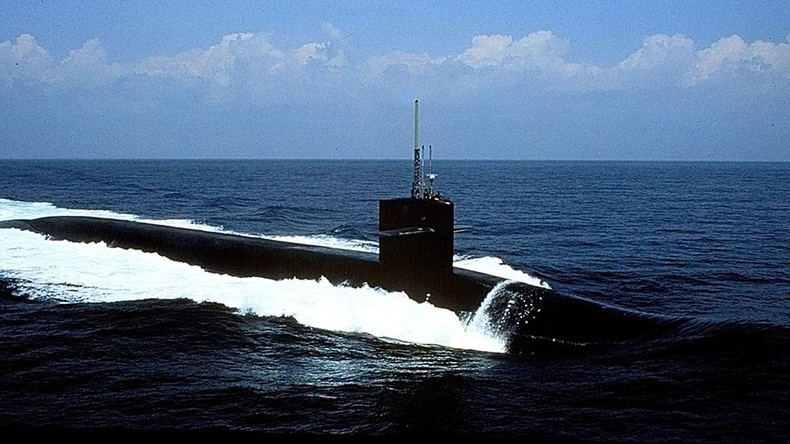 The ballistic-missile submarine 'USS Pennsylvania' has arrived in Apra Harbor, on the US Pacific territory of Guam, the US Navy has said in a press release.
"Ballistic missile submarines such as 'USS Pennsylvania' are on patrol continuously, providing a critical, stabilizing and highly effective element of the US nuclear deterrence force," the release stated, emphasizing the visit is scheduled.
"This specific visit to Guam reflects the United States' commitment to its allies in the Indo-Asia-Pacific and complements the many exercises, training, operations, and other military cooperation activities conducted between the US and its partner nations."
The arrival of the 'USS Pennsylvania' marked the first time since 1988 — 28 years — that a submarine with ballistic missile capability visited Guam, according to Lieutenant Tim Gorman, public affairs officer of the Joint Region Marianas, as quoted by the Pacific Daily News.
The US Navy has 14 Ohio-class ballistic missiles submarines like the 'USS Pennsylvania', which carries 24 Trident II D-5 ballistic missiles, each one carrying multiple warheads programmable to be launched at various targets.
The sub was described in a previous Navy press release "as a key part of the military's deterrent triad, which includes ballistic missile submarines, B-2 and B-52 bombers, and land-based intercontinental ballistic missiles."
"In this triad, only the ballistic missile submarine is survivable with the capability to launch an overwhelming second strike in response to an attack," the Navy said.
The US has recently shown a military presence in the region. In September, two B-1B supersonic bombers were launched from Andersen Air Force Base and flew over South Korea after a North Korean missile test. Pyongyang repeatedly threatened to target US military in Guam.
In August, the US also launched from Guam a triple flight involving three types of bomber aircraft – B-1, B-2 and B-52 – which flew over the South China Sea.
Some leaders from the region repeatedly expressed their discontent at the US military step-up. Chinese Defense Minister Chang Wanguan said in early October that "some countries seek absolute military superiority, ceaselessly strengthen their military alliances, and seek their own absolute security at the costs of other countries' security."
You can share this story on social media: