eBae: 21yo woman auctions off virginity to help cash-strapped family
Published time: 26 Oct, 2016 03:34
Edited time: 26 Oct, 2016 12:03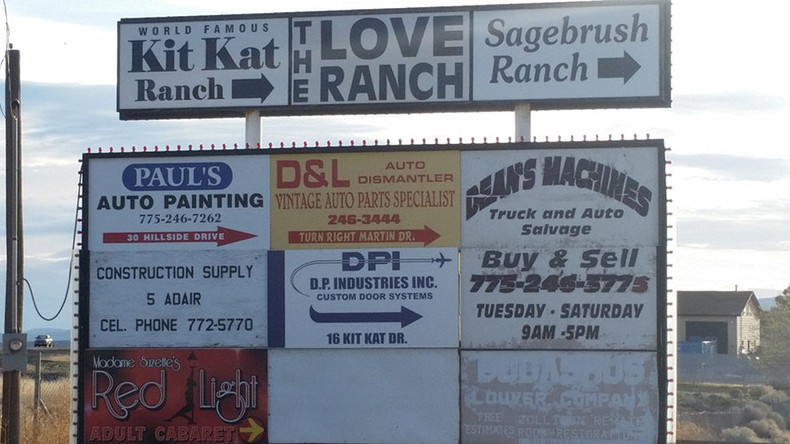 In hard times, it's not unusual for young people to sell off items of value to make money. But instead of selling old clothes on eBay, Katherine Stone is selling off a hotter commodity – her virginity. So far, the highest bidder has offered $400,000.
Money can't buy you love, but it can buy you Stone's virginity. The 21-year-old was inspired by the story of a woman who tried to auction off her virginity in 2008 to pay for college tuition. After that, she came across an ad for a brothel on Facebook.
"I saw an ad on Facebook and found out all about the brothels, and the money made me think, wow, it's a chance at, like, fixing all that I really need to fix," Stone told CNN's Lisa Ling on 'This is Life.'
It all began in December 2014, when an electrical fire burned down the uninsured house of Stone's family. Stone struggled, watching her parents rebuild their lives after losing everything.
"For a time, my parents were actually living at the burned-down house," she told The Washington Post.
From there, she contacted Dennis Hof, owner of the Kit Kat Guest Ranch – one of 18 licensed, legal brothels in one of Nevada's eight counties that have legalized prostitution.
Hof had reservations about Stone, saying that he gets a minimum of three or four women a month looking to sell their virginity.
"You get girls that come to us, 'I'm broke, busted, can't be trusted.' We don't want to hire that girl," he told The Washington Post.
But after meeting both Stone and her mother, he agreed to let her hold the auction, and she moved to the Kit Kat Ranch in May. While Stone's mother is not thrilled with the arrangement, she still supports her daughter. "My mom still tells me she loves me," Stone said.
Since moving to the ranch, Stone has worked on providing massages and what is known as the "girlfriend experience."
"It really is about the experience," Stone explained. "We provide people with companionship they're missing in life...it's more than just sex."
As for the auction itself, it is still progressing. Stone has received several bids, with one offering $400,000. However, she is looking at more than the bottom line before she accepts a bid. She explained that she'll offer her favorite bidder a "girlfriend experience" and judge from there if she will take him up on his offer.
Stone is not concerned about regretting her decision. "People say you're supposed to do it for love," she told Ling. "But if you think about it, I'm doing it because I love my family."