Pentagon halts, promises to resolve National Guard bonus repayment problem amid House investigation
Published time: 26 Oct, 2016 00:34
Edited time: 26 Oct, 2016 20:34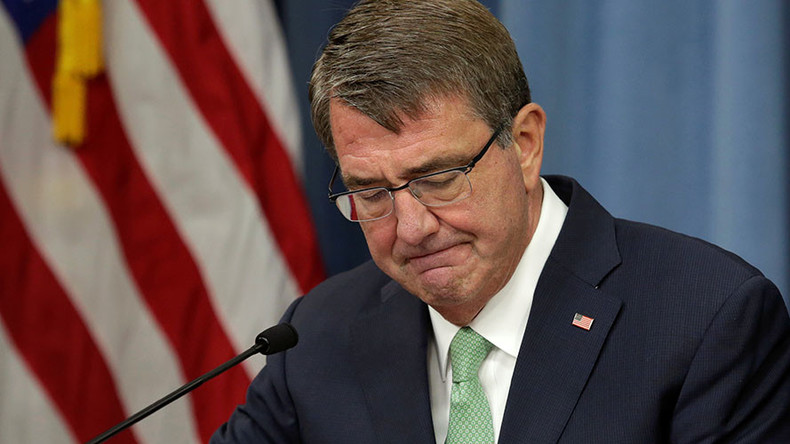 The House Oversight Committee has launched an investigation into National Guard troops being ordered to repay massive enlistment bonuses they received years ago. Meanwhile, the Pentagon has halted the collections and promised to resolve the problem.
Just days after news broke of Army National Guard soldiers being ordered to repay bonuses they received for enlisting or reenlisting in the armed forces – under threats of interest penalties and tax liens – lawmakers have begun making moves to help the troops. Both the Pentagon and the Committee on Oversight and Government Reform have announced plans to address the issue.
"We are going to look into and resolve it," Defense Secretary Ashton Carter told reporters on Tuesday, calling it "a significant issue."
The House committee officially opened an investigation on Monday and requested all documents associated with the California cases. Representatives also asked for senior National Guard Bureau official General Joseph L. Lengyel and Major-General David S. Baldwin to brief the Committee by November 17.
"The Committee is seeking information about this serious matter, and to see that officials who mismanaged bonus programs are held accountable," wrote committee Chairman Jason Chaffetz (R-Utah) in a letter to Lengyel and Baldin.
House Speaker Paul Ryan (R-Wisconsin) has joined other members of Congress in demanding that the Pentagon cease collection efforts.
"Congress has time... to protect service members from lifelong liability for DOD's mistakes," Stars and Stripes quoted Ryan as saying.
The problem began over a decade ago, when recruiters offered soldiers up to $15,000 in bonuses for enlisting or extending their service, during a time when the government struggled to recruit troops for the unpopular wars in Iraq and Afghanistan. In 2011, it was discovered that many of these bonuses was awarded fraudulently.
Corruption and fraud within the management of the National Guard's incentive programs caused the issue to fester unchecked. California has been the only state audited by the Pentagon so far, meaning that more veterans across the US run the risk of being ordered to repay a minimum of $10,000.
To members of the California Army National Guard, the problem is hardly new. Major-General Matthew Beevers told the Washington Post on Monday that Guard leaders have tried to resolve the issue before, including going to Congress and asking lawmakers to pass legislation two years ago. The bill was not well-received by the Congressional Budget Office, however, due to concerns that forgiving the debt would have increased spending.
On Wednesday, Carter announced that he had ordered the DOD to suspend its efforts to collect the erroneous enlistment bonuses from the California troops, as well as steps to resolve the issue and to streamline procedures so that those who received the bonuses in error or through the criminal behavior of others can seek relief.
"This suspension will continue until I am satisfied that our process is working effectively," Carter said in a statement.
He tasked a team led by Undersecretary of Defense for Personnel and Readiness Peter Levine with creating the streamlined process by the beginning of 2017, with a goal of completing "the decision-making process on all cases as soon as possible - and no later than July 1, 2017," Carter said.