October pains: 69% of US voters find election stressful – poll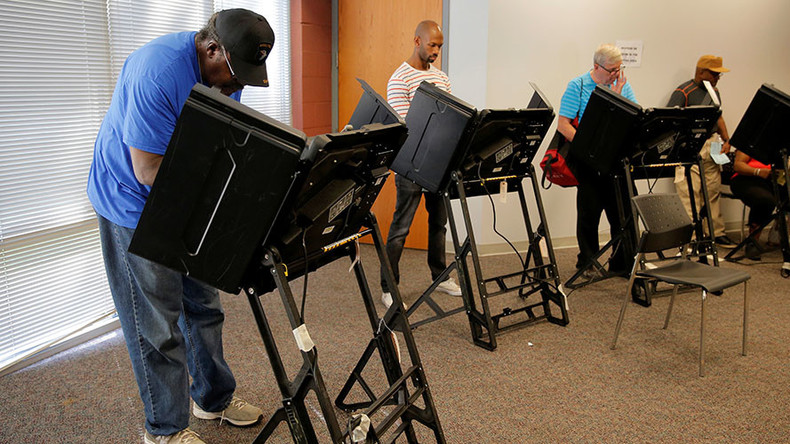 Politicians, campaign staffers and journalists are not the only ones stressed out by the election season. The majority of Americans – whether they support Clinton, Trump or someone else – describe the elections as stressful, according to a new poll.
Nearly half of all likely voters – or 46 percent – described the election as a source of stress in their lives, whether they backed Hillary Clinton or Donald Trump. Another 23 percent described the elections as "serious stress,"according to an ABC News poll released on Tuesday.
Stress was particularly high for 57 percent of liberal Democrats, and among 56 percent of evangelical white Protestants, a core Republican group. Women reported being stressed out more than men, at 51 percent versus 39 percent.
The four-day poll came from phone interviews conducted October 20-23, with 1,155 likely voters of whom 36 percent were Democrats, 27 percent Republicans and 31 percent were independent. Of those polled, 50 percent said they supported Hillary Clinton and 38 percent said they supported Donald Trump.
Both Trump and Clinton disappoint voters
On the issues, 60 percent of voters polled said they disapproved of how Clinton handled questions about her use of email while secretary of state, 46 percent of them strongly.
Over 70 percent disapproved of how Trump handled questions about his treatment of women, 57 percent of them strongly. Sizeable numbers of men disapproved of Trump's response, though at 66 percent still fewer than women (73 percent).
On the issue of accepting the results, 64 percent of voters disapproved of Trump's refusal to say whether he would accept the outcome if Clinton wins. Of those polled, 58 percent thought his calling the election rigged was making an excuse in case he lost rather than raising legitimate concerns about election fraud or voter registration fraud.
Women are more stressed than men
When it came to election stress among whites evaluated by sex and education, non-educated white men reported the lowest stress levels at 38 percent. The highest stress levels were among the college-educate white women, at 59 percent.
Among college-educated white men, Trump had a 12-point lead in July but is now 4 points behind Clinton, marking one of her best showings to date with this group. Hillary Clinton is at peak popularity among college-educated white women, leading Trump by 63 to 30 percent.
Clinton is 19 points ahead overall among white college graduates, a group no Democratic presidential candidate has won in exit polls since 1980.