Shocking CCTV shows dad abandon 5yo girl in bitter cold to 'go party' (VIDEO)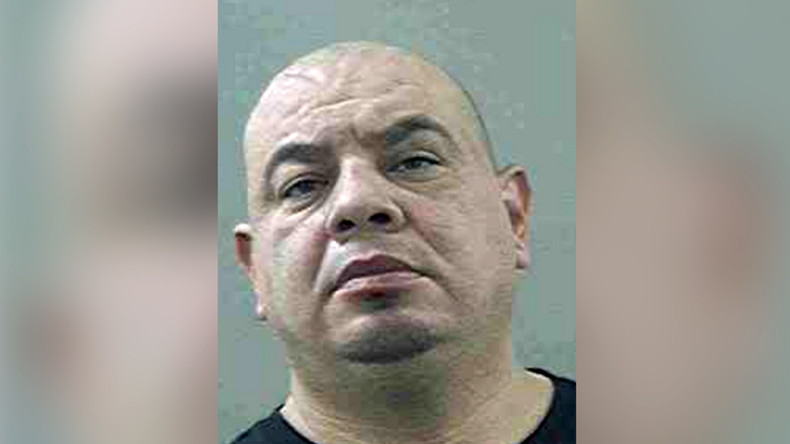 A father from Salt Lake City, Utah is facing charges of child abandonment after being caught on CCTV leaving his five-year-old daughter outside a college building with a sleeping bag – allegedly so he could go partying.
Adrian Sanchez, 41, is seen dropping his child off at the entrance to a daycare center on the Ogden-Weber Applied Technology College campus at approximately 5 a.m. and apparently instructing her to lie down. He then walks away.
His daughter was discovered two hours later by a security guard when she woke up and walked away from the building, having endured bitterly cold temperatures of just 4 degree celsius (+39 fahrenheit).
The child's mother, Gena Weaver, said "It broke my heart" that the child was left alone outside.
"No five year old deserves having to fend for themselves or wonder if someone is going to find them. I'm still in shock."
Weaver claimed Sanchez told the girl he was going to look for a dog and the child apparently later told her mom: "I was scared. I hid under the blanket until daylight."
Sanchez was later detained by Ogden police at a local residence and faces charges of child abuse by abandonment.
Social media was quick to condemn the father's actions.
However, he soon made bail, much to Weaver's disappointment.
"I'm frustrated at the way the system works," she said.
Fox 13 reports that Ogden Police Lieutenant Tim Scott said Sanchez refused to answer questions while in custody, insisting: "He wasn't cooperative with investigations."