3rd shipwreck from 16th-century Spanish fleet discovered off Florida (VIDEO)
Published time: 24 Oct, 2016 11:40
Edited time: 25 Oct, 2016 08:56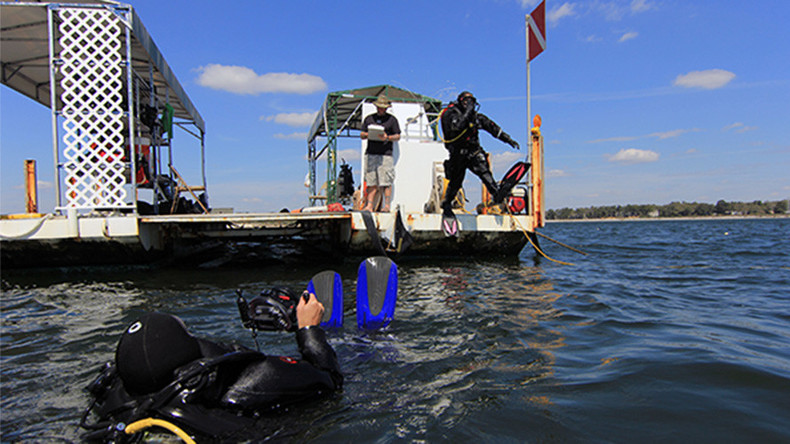 A team of archaeologists from the University of West Florida has uncovered a third shipwreck from a sunken 16th century fleet of Spanish ships in Pensacola Bay.
It was located near the first two discoveries which are believed to be a part of the Tristan de Luna y Arellano expedition, a Spanish explorer who attempted to colonize Florida in 1559.
The viceroy of New Spain (modern day Mexico), Luis de Velasco, appointed Luna to lead a fleet of 11 ships boasting some 1,500 soldiers and civilians in a bid to settle Florida. Eight of the ships were sunk by a hurricane while moored in Pensacola Bay.
The first shipwreck, named 'Emanuel Point I', was found by archaeologists from the Florida Bureau of Archaeological Research in 1992.
Their find was followed by the UWF discovery of 'Emanuel Point II' in 2006 and the 'Emanuel III' in June 2016.
READ MORE: Florida divers find $4.5mn in gold coins from sunken 18th century Spanish fleet (PHOTOS)
UWF archaeologists and students uncovered the latest wreck during a summer field trip.
"We chose a shallow spot with a sandy bottom to dive to give the students a break after we'd been in another part of the bay where it was deeper and darker,"said Dr Greg Cook, assistant professor of anthropology and principal investigator of the 'Emanuel Point II' shipwreck.
"We thought there probably wasn't anything there, but had found an anomaly when we surveyed and decided to let the students have fun investigating it," Cook added in a statement.
"Within two minutes, the divers came up and said they felt stones with their probes. Later that afternoon, the first artifacts were found. I said that day, 'You know, it shouldn't be this easy.'"
READ MORE: Wrecked US Civil War steamship discovered on Atlantic floor (PHOTO)
The university has released underwater video footage of the site where they found ballast stones, iron concretions, ceramics and the articulated hull of the ship.
Luna's leadership of the colony was weak and he was eventually deposed. The site was abandoned in 1561 – yet it represents the "first multi-year European settlement" in what is now the United States.