US threatens 'overwhelming' response if South Korea attacked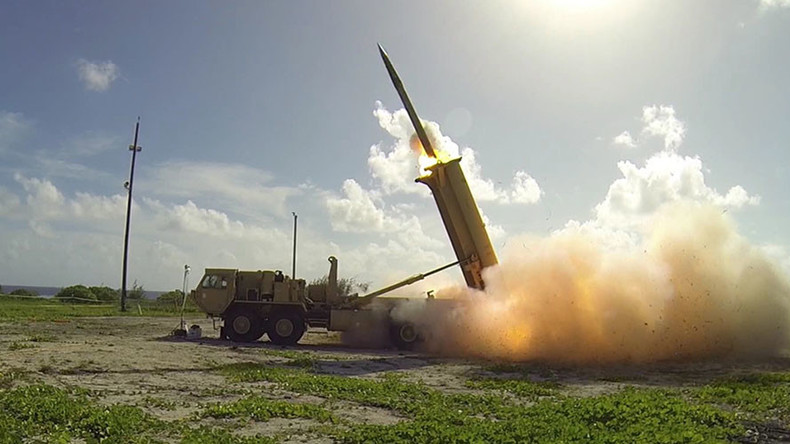 US commitment to South Korea is "unwavering" and any attacks will be met by an "overwhelming" response, top Washington officials said. They also threatened North Korea with reprisals if it used nuclear weapons.
Secretary of State John Kerry and Secretary of Defense Ash Carter sent the message during their meeting with their South Korean counterparts, Foreign Minister Yun Byung-se and Defense Minister Han Min-goo, in Washington on Wednesday.
"The US commitment to the defense of South Korea is unwavering," said Carter. "This includes our commitment to provide extended deterrence, guaranteed by the full spectrum of US defense capabilities."
"Make no mistake, any attack on America or our allies will not only be defeated, but any use of nuclear weapons will be met with an overwhelming and effective response," he added.
One of the items on the agenda is strengthening the "extended deterrence" provided to South Korea by the US nuclear forces. Conservative critics of the current government have called for South Korea to develop its own nuclear arsenal in response to North Korea's nuclear and ballistic missile tests.
"There should be no question in anyone's mind that the alliance with the Republic of South Korea will remain as it has been for decades, which is cornerstone of peace and security in the Asia-Pacific," Kerry said at the press conference with his South Korean counterpart.
"I assured the Minister of our commitment, the Unites States' commitment, to defend South Korea through a robust, combined defense posture and through extended deterrence, including the US nuclear umbrella, conventional strike and missile defense capabilities," Kerry added.
The US was working with China and Russia to resolve the problem of North Korean atomic tests, the secretary of state said, according to TASS.
Citing the threat from North Korea, Washington has already decided to deploy the Terminal High Altitude Area Defense (THAAD) missile system in South Korea "as soon as possible."
Earlier this month, the White House rejected a petition against the move, signed by more than 100,000 people, saying that the THAAD was a means to "improve the missile defense posture of the US-[South Korea] alliance" against "North Korea's continued provocations and refusal to engage in serious negotiations on denuclearization."
Seoul is anxious to see the system deployed by 2017, and has designated a golf course in Seongju as the location.
You can share this story on social media: