White House rejects petition calling for halt to THAAD deployment in S. Korea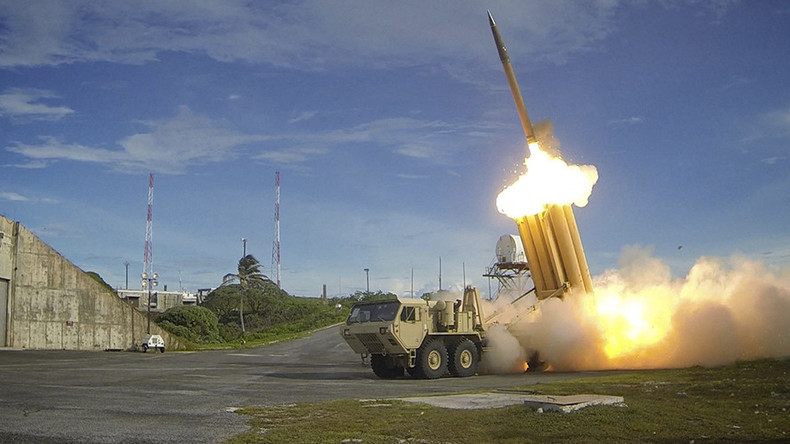 The White House has rejected a public petition demanding the US reverse its decision to deploy the THAAD anti-missile system on the Korean Peninsula. The move will "not undermine China's or Russia's strategic deterrent," the administration emphasized.
When Washington and Seoul formalized plans to deploy US' THAAD (Terminal High Altitude Air Defense) system in South Korea back in July, a group of activists started an online 'We the People' petition asking the Obama administration to reconsider its policy.
Deployment of the system, activists argued, would "escalate tension in the region, by provoking North Korea, China, and Russia into a spiraling arms race in the region that is already heavily militarized with weapons of mass destruction."
In its response to the appeal, signed by more than 100,000 petitioners, the White House rejected the plea citing security concerns surrounding the North Korean nuclear program.
In September, North Korea confirmed it had conducted its fifth nuclear test, announcing it was capable of mounting nuclear warheads on ballistic rockets, after conducting multiple missile tests that directly violate UN Security Council resolutions.
In light of Pyongyang's actions, the White House defended THAAD's deployment as a means by which to "improve the missile defense posture of the U.S.-[South Korea] alliance" against "North Korea's continued provocations and refusal to engage in serious negotiations on denuclearization."
Brushing aside criticism by China and Russia, Washington said that its hardware in Korea will be "solely" focused on countering the North Korean nuclear and ballistic missile threat.
"It will not undermine China's or Russia's strategic deterrent," the statement read. Furthermore, the reply reads, the United States is working to deploy THAAD system "as soon as feasible" to defend US military personnel in South Korea.
Late last month Seoul chose a golf course in Seongju as the final resting place for US weapons. South Korea wants to complete the installation by 2017.
You can share this story on social media: