2 Americans dead in Afghanistan 'green-on-blue' attack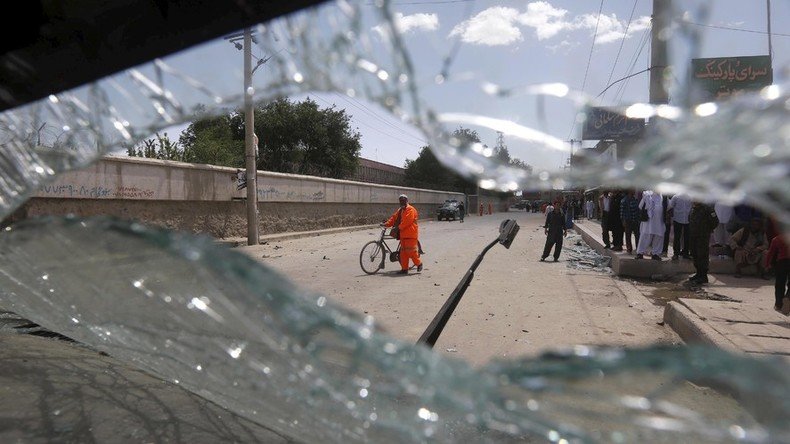 Two Americans were killed and three more injured in an attack at an Afghan special forces base near Kabul, the capital of Afghanistan, the US military has confirmed. The unidentified attacker was killed as well.
One member of the US military and one civilian were killed, while one service member and two civilians were wounded, "during an attack near a coalition base by an unknown assailant," said the US command in Afghanistan on Wednesday.
The Americans killed and injured in the attack were part of NATO's mission to train, advise, and assist the Afghan security forces. The exact circumstances of the attack were being investigated, the US Forces Afghanistan command said, but there were unconfirmed reports in Kabul that the attacker wore an Afghan Army uniform.
The attack took place at the Afghan special forces training center in the Rishkor neighborhood of Kabul, according to Dawlat Waziri, spokesman for the Afghan Defense Ministry.
International soldiers and advisers came to visit the base around 11 am local time, when one of the trainees opened fire, Waziri told reporters.
"Anytime we lose a member of our team, it is deeply painful," said General John W. Nicholson, commander of US Forces-Afghanistan and Operation Resolute Support. "Our sympathies go out to the families, loved ones, and the units of those involved in this incident."
READ MORE: 2-star US general killed in Afghan green-on-blue attack
At least 150 international troops were killed, and 187 wounded, in these types of attacks – known as "Green on Blue" – since 2008, according to the Long War Journal blog. Wednesday's attack would be the 19th such incident just this year, raising the death toll to 23, according to Voice of America.
You can share this story on social media: