#PodestaEmails: Politico journalist seeks OK from Clinton before running story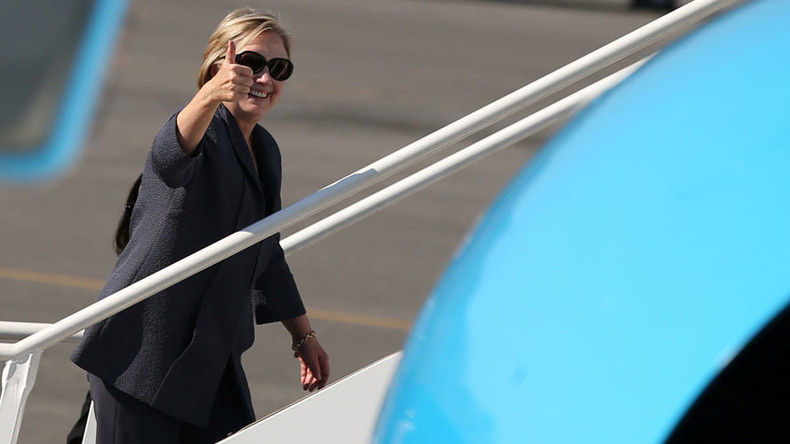 The chief political correspondent for news site Politico sent his article to Hillary Clinton's campaign chairman John Podesta to be approved prior to publishing.
Glenn Thrush, who referred to himself as "a hack," requested approval from Podesta in the email exchange released by Wikileaks on Monday, dated April 30, 2015. The reporter asked Podesta to keep the exchange under wraps and said, "Please don't share or tell anyone I did this."
"Tell me if I f*cked up anything," Thrush added, looking for approval.
Thrush then went on to add five paragraphs to the thread of an article titled 'Hillary's big-money dilemma: How the Clinton campaign's go-small political message is butting up against 2016's big bucks reality' that would be published days later. Podesta responded: "No problems here."
READ MORE: 'Doofus Bernie': #PodestaEmails11 reveal more contempt for Sanders
While the lengthy article does not mention any of the authors speaking with Podesta, it cites "people close to the campaign" – a reference to the campaign chief.
In response to the allegations, Politico spokesperson Brad Dayspring told the Daily Caller that Thrush was simply fact-checking.
"The bottom line is that Glenn got the chairman of the notoriously secretive Clinton campaign – who is not typically a font of detail – to confirm a bunch of inside information that he culled from other sources," Dayspring said.
"I can speak with firsthand knowledge and experience that Glenn does this with everybody, on both sides of the aisle," he added.
Politico was also cited in a February 26, 2015 email where Goldman Sachs' head of corporate communications Jake Siewert sent the Clinton campaign a statement he gave to Politico's Ben White.
The quote appeared in a February 27 Politico report but instead of being attributed to Siewert, was instead described as being from "a person sympathetic to the Clintons."
"I'm probably missing the outrage gene but the whole Clinton Foundation saga seems like a story in search of a scandal," Siewert told White, detailing how the foundation has donors such as the Gates Foundation and Bloomberg Philanthropy, as well as a number of international aid organisations.
READ MORE: Podesta files: Top 10 revelations from leaked Clinton campaign emails
Siewert, speaking in an 'anonymous' capacity, insisted it was "not a bad time for the press to be getting lathered up about a non-issue but seems like less here than meets the eye."
You can share this story on social media: