Making TV great again? Son-in-law looks to launch Trump TV – report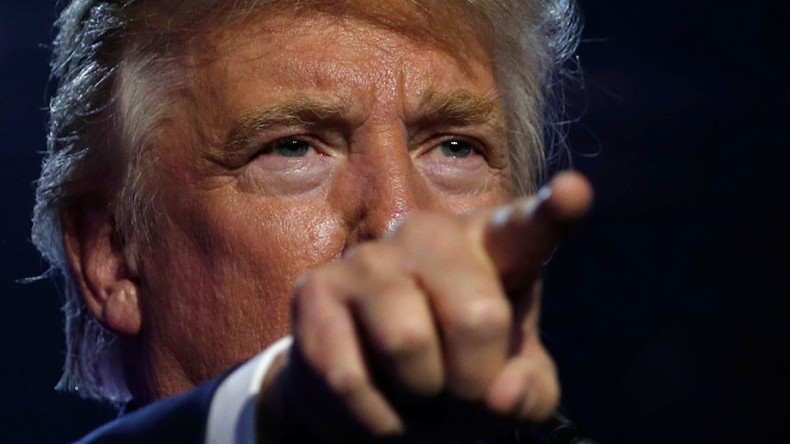 Jared Kushner, a top adviser to Donald Trump and the husband of his daughter Ivanka, is looking to start a television network after the November presidential election, The Financial Times reported, citing sources.
Kushner is said to have informally approached LionTree Advisors chief executive Aryeh Bourkoff about setting up the Trump TV network after the presidential election. Bourkoff is one of the media industry's top dealmakers, and was said to have been approached within the last couple of months.
Bourkoff advised Kushner, owner of the weekly New York Observer newspaper, when he tried to buy the Los Angeles Dodgers baseball team four years ago.
The conversation between Kushner and Bourkoff was only brief and preliminary, but it signals an interest by the Trump family to cash in on the mogul's populist support for his presidential campaign, the FT reported.
The news sparked vivid reactions on social media, with memes of how the new Trump TV should look, its logo and opinions on the state of the media.
Vanity Fair reported earlier this year that Donald Trump was planning to launch a media business after the presidential election.
"Trump is indeed considering creating his own media business, built on the audience that has supported him thus far in his bid to become the next president of the United States," Vanity Fair's Sarah Ellison wrote. "According to several people briefed on the discussions, the presumptive Republican nominee is examining the opportunity presented by the 'audience' currently supporting him."
Ellison reported that Trump TV would be expected to go ahead whether or not he won the election.
But the GOP candidate told The Washington Post: "I have no interest in a media company. False rumor."