'She's getting pumped up': Trump calls for drug tests before next debate (VIDEO)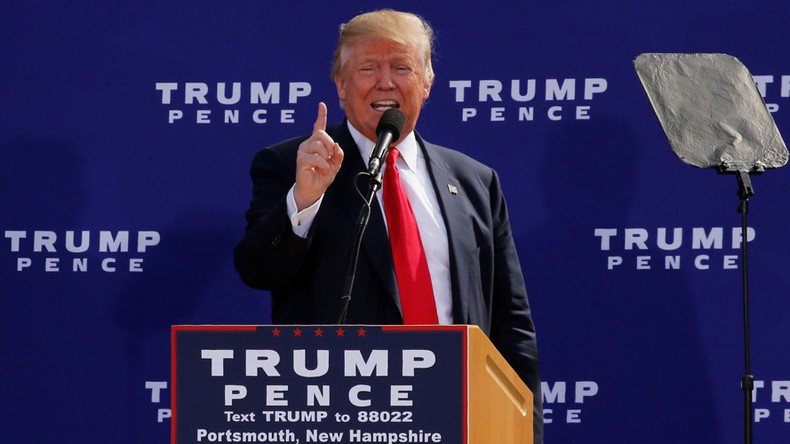 Donald Trump has suggested that he and Hillary Clinton should undergo drug testing before their next election debate, appearing to accuse his Democratic rival of using performance enhancing drugs.
The Republican nominee compared presidential candidates to athletes and said they should be subject to similar drug screenings. "I think we should take a drug test prior to the debate," he said during a rally at a car dealership in New Hampshire on Saturday.
"Because I don't know what's going on with her, but at the beginning of her last debate, she was all pumped up at the beginning, and at the end it was like, huh, take me down. She could barely reach her car. I think we should take a drug test. Anyway, I'm willing to do it."
"A lot of things are going on, folks. A lot of things. I think she's actually getting pumped, you want to know the truth? She's getting pumped up," the businessman said.
Trump has repeatedly raised concerns about Clinton's health and fitness to be president throughout the campaign, particularly after she fell ill with pneumonia in September. His campaign released an attack ad last week saying Clinton doesn't have the "fortitude, strength or stamina to lead in our world."
The candidates will face off in their third and final presidential debate in Las Vegas on Wednesday.
You can share this story on social media: