'Unconstitutional': Florida's top court strikes down death penalty legislation
Published time: 14 Oct, 2016 18:47
Edited time: 19 Mar, 2018 12:00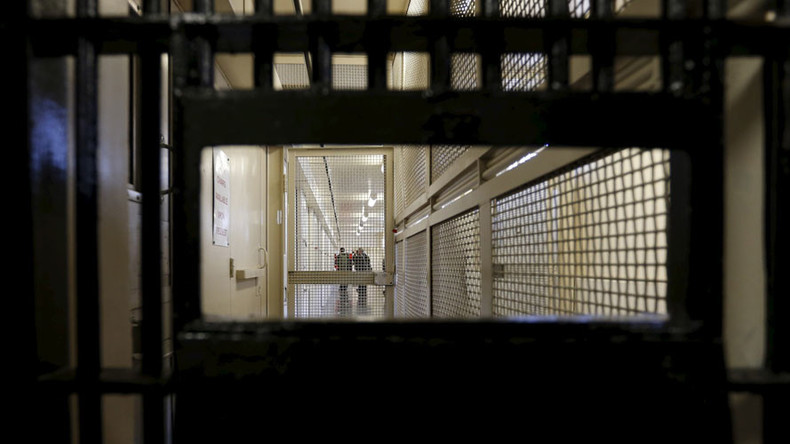 The fates of 385 inmates sitting on death row in Florida, as well as those about to go on trial for murder, is in limbo – Florida's top court declared the state's death penalty statute unconstitutional.
By a 5-2 vote the Florida Supreme Court struck down a newly enacted state law allowing a defendant to be sentenced to death as along as 10 out of 12 jurors recommended it.
"The Act … is unconstitutional because it requires that only ten jurors recommend death as opposed to the constitutionally required unanimous, twelve-member jury," the court wrote on Friday striking down the law for pending prosecutions in the state, according to Orlando Sentinel. "Accordingly, it cannot be applied to pending prosecutions."
The case involved Timothy Lee Hurst, a man who was convicted of murdering his boss at a Popeyes Fried Chicken restaurant in the northern city of Pensacola in 1998. He used a box cutter and put her body in a freezer.
By a 5-2 vote, justices concluded that Timothy Lee Hurst deserved a new sentencing hearing.
During his trial, the jury was divided 7-5 over whether Hurst deserved the death penalty, but a judge imposed the sentence. The state Supreme Court initially upheld the sentence but the US Supreme Court in January declared the state's death penalty sentencing law unconstitutional and forced the state court to reconsider.
The ruling led to the state to halt two pending executions. State lawmakers revised the law requiring that at least 10 out of 12 jurors must recommend execution for it to be carried out. Florida previously required the majority of jurors to recommend the death sentence.
Justices said the change didn't do enough.
"If 'death is different', as this Court and the United States Supreme Court have repeatedly pronounced, then by requiring unanimity in the jury's final recommendation of life or death is an essential prerequisite to the continued constitutionality of the death penalty in the state," wrote Justice Barbara Pariente in one of the rulings, according to AP.
Justices did reject a request that all 385 inmates on Florida's death row have their sentences reduced to life in prison, but based on the ruling in the Hurst case, inmates may wind up seeking new sentences.
The office of Governor Rick Scott told AP they were "reviewing" the ruling.
The court's decision means Florida lawmakers will have to overhaul the death penalty law once again. Despite returning to the Capitol for a one-day organizational session in November, they are not due to hold it regularly again until March.