American Horror Story: RT launches special election coverage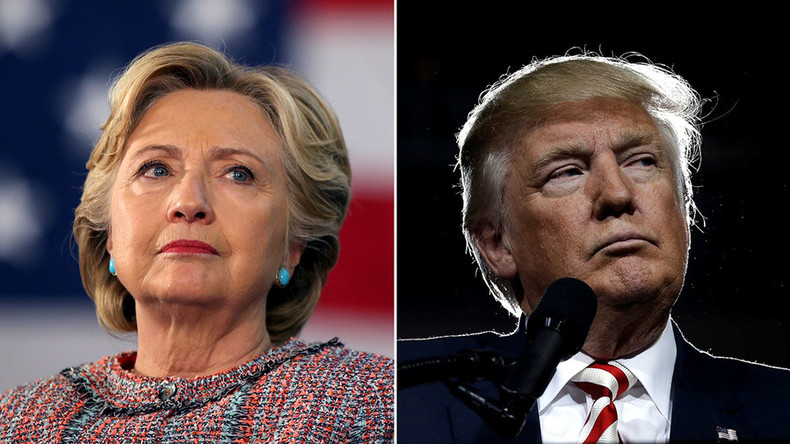 It's a battle for the White House between Trump and Clinton but for voters, bombarded with scandal after scandal, it's a choice between the "lesser of 2 evils." As America decides, RT offers an unbiased, and sometimes humorous, look at the candidates.
Both presidential hopefuls have made robust statements throughout their campaigns - Trump's rhetoric on women, Mexicans, veterans and Muslims has been heavily criticized.
Clinton, meanwhile, is no less "evil" than her Republican counterpart in the eyes of many voters. This perception stems from the email scandal, which shed light on the apparent hypocrisy of her Wall Street speeches, her campaign's coordinated attacks on Bernie Sanders, and her backtracking on issues ranging from the Iraq War to TPP.
Across a number of platforms, RT is your go-to source for an alternative angle on election coverage.
We've launched our dedicated 'US Elections 2016' portal, which provides live updates throughout the day as well as all the election news that matters, but is often ignored by mainstream media.
RT America will be hosting special live coverage of Election Day, providing an international angle from its studios in Washington DC, New York, Los Angeles, Miami, and Berlin.
'Election 2016: Worldwide' will be brought to you by veteran broadcaster Larry King, former Minnesota Governor Jesse Ventura and renowned TV host Ed Schultz and will also feature Tyrel Ventura and Tabetha Wallace, who will be live from the candidates' HQs.
The legendary line-up will analyze, through an alternative lens, the election results as they come in state-by-state - unlike mainstream media.
RT has a global audience of 70 million weekly viewers on the channel with viewers from 38 countries. The network is the most watched news outlet on YouTube with almost 4 billion views.
RT America's coverage of 'Election 2016: Worldwide' will begin at 4 p.m. ET (20:00 GMT) on Tuesday, November 8.
You can share this story on social media: