3 carjacking suspects in custody after McDonald's standoff in Florida
Published time: 8 Oct, 2016 15:56
Edited time: 11 Apr, 2018 13:42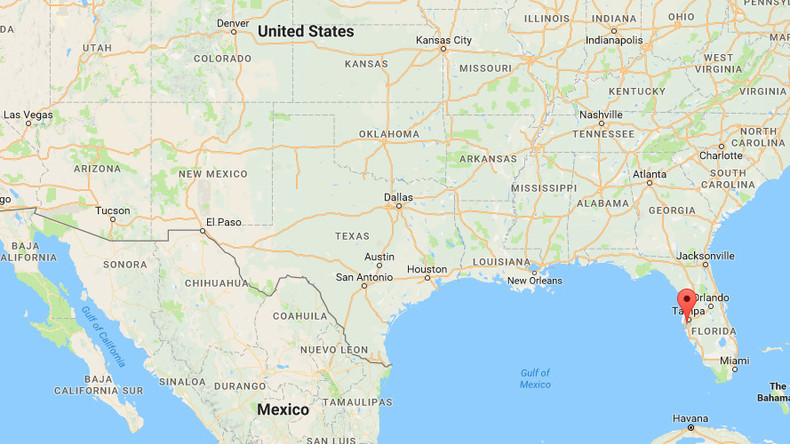 Three carjacking suspects are in custody after a lengthy standoff with police at a McDonald's in Lakeland, Florida, which was earlier treated as a possible hostage situation.
Over 100 law enforcement officers from multiple agencies were deployed at the scene of a McDonald's franchise after armed carjacking suspects trying to escape police fled inside.
The Hillsborough Sheriff's Office helped employees escape through the drive-thru window. Police managed to arrest one of the suspects at that time, but believed a hostage may have still been in the premises.
Sheriff David Gee told media at a Saturday press briefing, when the situation was still ongoing, that police were in contact with one person inside, but could not confirm if they were a suspect or hostage.
Police later determined that the person, who had contacted them through social media, was not inside the building.
"He had nothing to do with it, he apparently just took an opportunity on social media, which took a lot of time of day, and it put some lives in danger, cost the taxpayers a ton of money, and it caused you to stand out here a lot longer than you would have had to," Sheriff Gee told local media. The man is expected to face charges.
Deputies then entered the building and found the two remaining suspects hiding between the drop ceiling tiles and the roof.
They also discovered two guns – one in the McDonald's and another in the stolen vehicle.
The incident unfolded after an armed carjacking at 1608 Ladora Drive in Brandon, Hillsborough just before 7:30 a.m. The suspects fled from deputies eastbound into Polk County and stopped at the McDonalds on South Frontage road just after 8 am.
They ran inside after unsuccessfully attempting another carjacking on the grounds, according to the Hillsborough Sheriff's Office said.
The Florida Highway Patrol shut down the Interstate 4 exit ramp to County Line Road while the authorities were carrying out their investigation, which included the involvement of multiple law enforcement agencies, a SWAT team, and a robot.
No employees were injured in the incident. The three suspects were taken to Polk County Sheriff's Office jail. It is not yet clear what charges they will face.