Evangelical college group InterVarsity to fire employees who voice gay marriage support
Published time: 7 Oct, 2016 11:18
Edited time: 8 Oct, 2016 12:41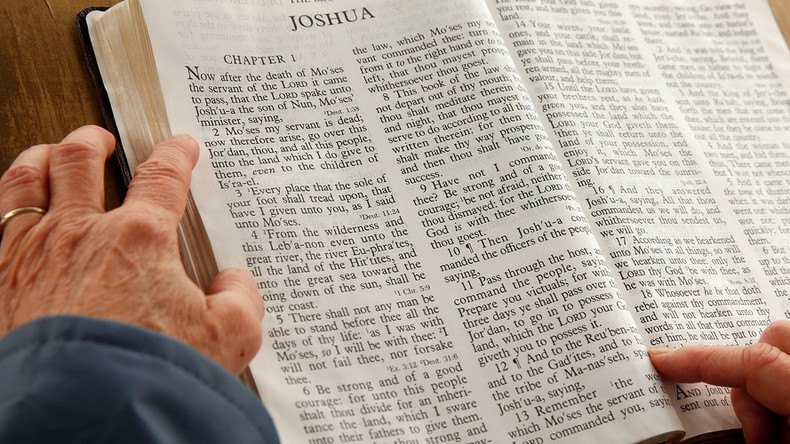 A top evangelical college group has warned its 1,300 employees that they will soon face "involuntary terminations" if they support gay marriage or otherwise disagree with the organization's positions on sexuality.
InterVarsity Christian Fellowship, which has 1,011 chapters on 667 college campuses across the US, said that any staffer who comes forward to disagree with the organization's stance on human sexuality topics will be fired.
"We internally categorize these as involuntary terminations due to misalignment with InterVarsity ministry principles, which is a category we use for people who leave for theological and philosophy of ministry disagreements," Greg Jao, an InterVarsity vice president and director of campus engagement, told Time in an email.
The organization believes that any sexual activity outside of a husband and wife is immoral.
Although employees are not being required to sign a document agreeing with the group's official position, and supervisors are not asking employees to verbally affirm their beliefs, staffers are being asked to come forward voluntarily if they disagree with InterVarsity's stated ethics.
Once an employee has voiced his or her disagreement to their supervisor, a two-week period will be enacted, concluding with their last day. The organization has offered to cover outplacement service costs to assist employees with their resumes and job search tactics.
"Our goal is not to go, 'oh we want you to do the dirty work of firing yourself,' I think our thing is, if you are in disagreement, then we are going to ask you, with integrity, to identify that and leave," Jao wrote.
The decision is the result of a four-year internal review on what the Bible teaches about human sexuality. The organization's conclusions were released in a 20-page internal document in March 2015.
In a section addressing sexual attraction, identity and behavior, the paper states: "Scripture is very clear that God's intention for sexual expression is to be between a husband and wife in marriage. Every other sexual practice is outside of God's plan and therefore is a distortion of God's loving design for humanity."
The paper also outlines the organization's positions against divorce, pornography, cohabitation, and sexual abuse. According to Jao, LGBTQ individuals can remain on staff, but they must remain celibate.
Staff members were given 18 months to examine the document and participate in a nine-part study exploring its conclusions. Jao stressed that InterVarsity's views are not new, but that the paper is intended to clarify the organization's understanding of Scripture.
But the conclusions have prompted Bianca Louie, a four-year employee of InterVarsity at Mills College in Oakland, California, to leave the organization.
"I don't know how InterVarsity can do ministry on campus with integrity anymore," she said. "Mills is a women's college with inclusive trans policies, and higher ed is overall making more efforts to be inclusive and safe for LGBTQ students...I could see us getting kicked off campus because of this."
Meanwhile, InterVaristy tweeted on Friday that it has "no policy on employee views on civil marriage," calling the Time piece "wrong."
More than 41,000 students and faculty were involved in InterVarsity during the 2015-2016 school year and the organization received donations exceeding $80 million last fiscal year, according to Time.
The group is focused on undergraduate ministry, but also has programs for athletes, international students, nurses, sororities, and fraternities. It also hosts the Urbana conference, one of the largest student missionary conferences in the world.