College students suspended for mocking #BlackLivesMatter in 'blackface' video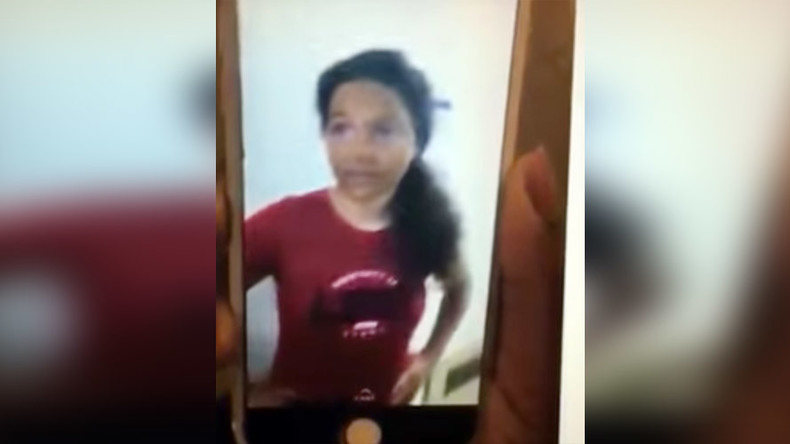 Albright College in Pennsylvania has suspended two students after a blackface video mocking the Black Lives Matter movement went viral.
The video, which was uploaded to one of the girls' Snapchat accounts, shows a girl named as Carly Dickinson wearing blackface makeup.
She calls herself Karlisha and mocks the movement throughout the video. Halfway through, she is seen with padding stuffed down her pants and twerking.
The other suspended student is understood to have recorded the offensive video.
The students were asked to leave the Pennsylvania campus immediately and an investigation is ongoing. Albright, a private college, recently received an award for its diversity.
"As we continue to investigate the matter, we have learned that multiple students of multiple races were involved. We will continue to review the facts of the matter so that the most appropriate sanctions for those who took part can be determined," the college announced on Facebook.
@HBCU_Roundtable I don't understand why she and the people the person recording thought this was funny to do this. Completely disrespectful.

— mush (@_Mushaniqua) September 29, 2016
This isn't the first case of students using deeply offensive blackface to mock black people.
In September, Paige Shoemaker, a student at Kansas State University was kicked out of school after she posted a picture of herself in blackface on Snapchat.
Another day another college student white girl doing black face on social media.

— Rod (@rodimusprime) October 2, 2016
Blackface is highly offensive due to its history of being used to depict black people in a racist and stereotypical way in the 19th century.
You can share this story on social media: