Airline forces woman to switch seats after 'Pakistani monks' say they can't sit near her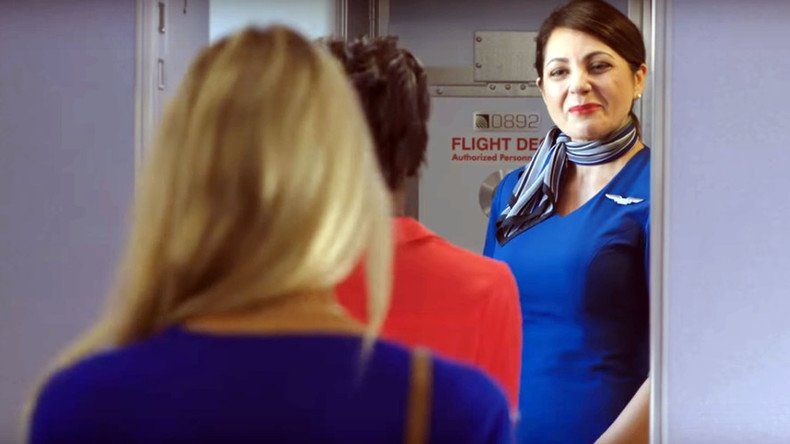 A California woman is seeking an official apology from United Airlines for discrimination after she was forcefully reseated by the airline agent because two Pakistani monks refused to share a row with a woman.
On September 19, 47-year-old Mary Campos waited in line at John Wayne Airport, Orange County, to board a flight to Houston. Suddenly, she was called to the counter, where the airline agent handed her a new seat assignment.
The representative added that the airline had been forced to give her a new seat on the flight because the two men who had been assigned seats next to her claimed they couldn't be near a woman.
"The two gentlemen seated next to you have cultural beliefs that prevent them from sitting next to, or talking to or communicating with females," Campos quoted the agent as saying in an interview with a local Los Angeles news channel.
The men who booted the woman out of her assigned seat were described by Campos as Pakistani monks wearing long orange shirts.
"I thought I lived in a culture where women were equal to men," Mary Campos told CBS Los Angeles. "We can't discriminate against half the population ... for a belief from another nation."
Campos wrote a letter to the CEO of United Airlines asking the company to look into the incident. She demanded an official apology from the airline and asked for the company to change its policy to protect women's rights on their flights.
READ MORE: Muslim flight attendant says airline suspended her for refusing to serve alcohol
United issued a reply to the story when reached out by CBS 2 Los Angeles saying: "We regret that Ms. Campos was unhappy with the handling of the seat assignments on her flight. United holds its employees to the highest standards of professionalism and has zero tolerance for discrimination."
You can share this story on social media: