Muslim flight attendant says airline suspended her for refusing to serve alcohol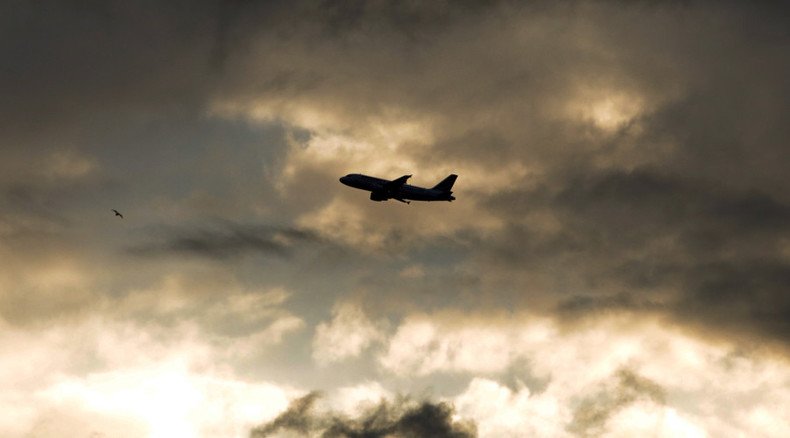 A Muslim flight attendant says she was suspended from ExpressJet for refusing to serve alcohol, which is against her religious beliefs. She has filed a discrimination complaint with the Equal Opportunity Employment Commission.
Charee Stanley, 40, was placed on administrative leave for 12 months in late August after the airline said it was revoking its religious accommodation for the employee. That accommodation had previously allowed the flight attendant to decline serving alcohol.
Lena Masri, an attorney for the Council on America-Islamic Relations Michigan, said Stanley's "employment may be administratively terminated" after the 12-month period is over.
The lawyer said they are requesting the reinstatement of her employment, and for the accommodation of her religious beliefs to be simultaneously reinstated.
She went on to state that ExpressJet Airlines has an "obligation under the law to reasonably accommodate Ms. Stanley's religious beliefs," and has violated Stanley's constitutional rights.
Stanley, who has worked for the airline for nearly three years, converted to Islam about two years ago. This year, she learned that her faith prohibits her from serving alcohol, Masri said.
The employee previously had an understanding with the airline that she would task her fellow flight attendants with the serving of alcohol on flights. This arrangement was agreed upon after she approached her supervisor on June 1.
But on August 2, a fellow flight attendant filed a complaint against Stanley, claiming she was not fulfilling her duties by refusing to serve alcohol. The complaint also stated that Stanley had a book with "foreign writings" and wore a headdress, CNN reported.
It was three weeks after that complaint – which Masri says was "Islamophobic" – that Stanley received a letter stating she was being put on administrative leave.
Stanley said the airline has put her in a difficult and unwarranted situation.
"I don't think that I should have to choose between practicing my religion properly or earning a living," Stanley said, as quoted by CBS affiliate WWJ-AM. "I shouldn't have to choose between one or the other, because they're both important."
ExpressJet spokesman Jarek Beem said: "We embrace and respect the values of all of our team members. We are an equal opportunity employer with a long history of diversity in our workforce. As Ms. Stanley is an employee, we are not able to comment on her personnel matters."
Based in College Park, Georgia, ExpressJet operates scheduled flights as American Eagle, Delta Connection, and United Express.
You can share this story on social media: