No house, no clothes, no problem: Nudist resort offers to take in displaced Loma Fire residents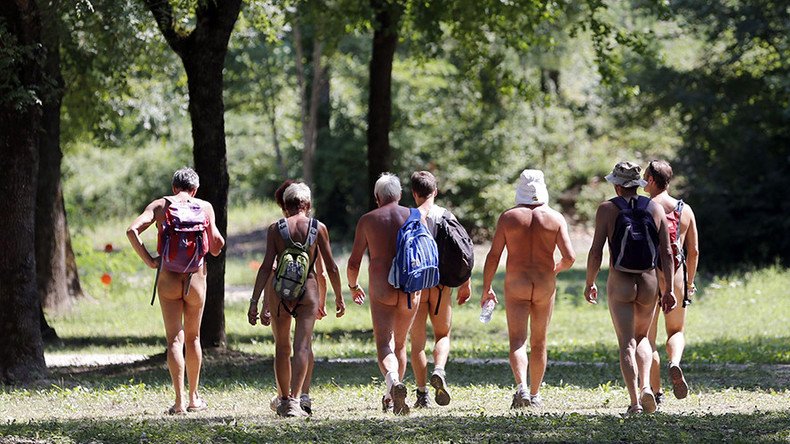 After California fires destroyed eight homes, a resort is offering to house anyone who was displaced with nothing more than the clothes on their back – or even less. The clothing-optional resort has offered shelter to anyone that fled their homes.
"Give us your tired, your weary, your naked" could be the motto for the Lupin Lodge Resort in Los Gatos, California where Lori Stout, CEO of the retreat, announced that anyone who evacuated their homes due to the Loma fire could stay with them. They can even keep their clothes on, if that's what they really want.
"We stand ready to help people evacuated and/or the fire crews fighting the fire," CEO Lori Stout told the Santa Cruz Sentinel. This isn't the first time the 81-year-old resort has doubled as a shelter. "We just want to open our doors to the community like we've done in the past with the 1985 Lexington Fire and the 1989 earthquake," Stout said.
"We heard about some of the people who had to leave their homes but had no place that would take them and their animals," she continued. "We have 112 acres, so I thought 'why not?'"
Stout said she has not been contacted by any evacuees yet, but with the fire only 50 percent contained and ravaging 132,069 acres in Los Padres National Forest and Ventana Wilderness and eight homes already destroyed, she may be taken up on her offer.
Stout isn't just looking to house homeless humans, she's letting them bring their four-legged friends with them.
"We'll talk to folks on an individual basis," she said. "As far as their animals are concerned, we'll have to make arrangements with the owners one by one: is it a bird they have? Is it a chicken? Is it a cat?"
Hopefully only well behaved animals are allowed to stay, as anything too ferocious could manage to land some extremely painful bites on the resort's other vacationers.
"We can handle a lot of people here," she said. "In the '85 fire we had 1,000 firefighters staying with us and even had a whole chow line set up."
But the Lupin Lodge may not be the best place for evacuees with delicate sensibilities, as "the nude people you'd see are the ones in the hot tub or skinny-dipping in the pool or hiking the trails," Stout explained – not elaborating on what kind of hikes are safe to do naked.
However, if the weather turns sour so too does the naked atmosphere. Stout said, "if it's cold, everyone will be wearing their clothes."
You can share this story on social media: