Kansas police officer dodges charges after fatally shooting mentally ill man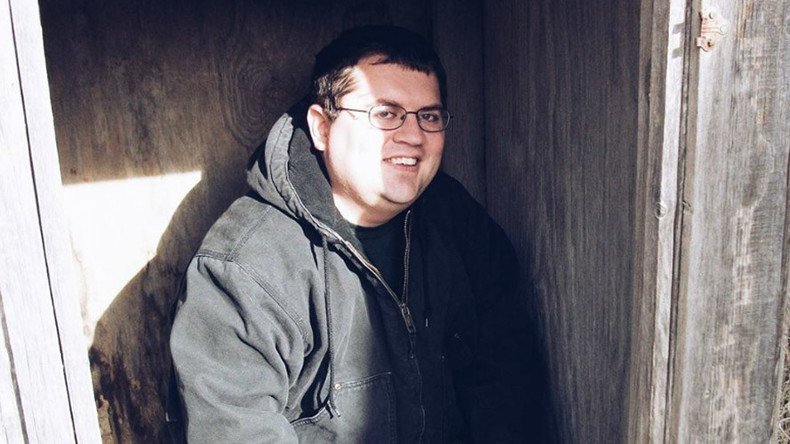 A Kansas police officer, who shot and killed a mentally ill man he pulled over for an expired license plate in August, committed no crime, it was ruled.
A prosecutor said the officer acted in self-defense and, hence, should not be charged.

"Sgt. [Brandon] Hauptman reasonably believed that shooting Weber was necessary to prevent death or great bodily harm to himself," Ellis County Attorney Tom Drees said in a major update on the fatal shooting of 36-year-old Joseph "Joey" Weber of Hays on August 18."Therefore, no crime occurred because Sgt. Hauptman was acting in self-defense of his person."
The man died at the scene as the result of wounds he sustained from Hauptman's actions following pursuit and resisting arrest.
According to the investigation, the encounter between Weber and the officer initially started as a traffic stop, when Hauptman noticed an expired license decal. However, Weber disobeyed the lights and siren and did not stop immediately. That move prompted Hauptman to arrest Weber for failing to obey the order, treating it as a felony.
Hauptman then shouted to Weber to get his hands out of the window while waiting for backup. However, the man refused to do so, instead starting driving again as additional law enforcement approached. Hauptman pulled up behind Weber's vehicle and followed him until they eventually stopped the 2300 block of Timber Drive.
"He was pursued by three law enforcement vehicles. He eluded the officer for several minutes and stopped in the 2300 block of Timber Drive," said Drees.
Weber further ignored Hauptman's command to get on the ground. Despite being at gunpoint, the man started running and was eventually forced to the ground.
Weber attempted to pull a gun away from Hauptman, who then pushed the barrel in the man's chest and fired one shot, killing him.
It was later established that Weber was mentally ill and officials said he had no way of knowing that at the time of the arrest. Weber had been diagnosed with autism, anxiety disorder, intermediate explosive disorder and mild intellectual disability.
"I was pretty rough on them a few times. I was just plain mad. I felt a little better afterwards. I just couldn't see how they came up with it being a justified shooting," the man's father John Weber told The Hays Daily News.
Weber's parents reportedly met with Drees and asked him to not publically release the video of their son's encounter with police.
Despite Drees' ruling, Hauptman will remain on administrative leave until the professional standards investigation is completed. It is still to be determined if the officer complied with policies and procedures of the department.
You can share this story on social media: