Washington mall shooting suspect may face voter fraud charges – report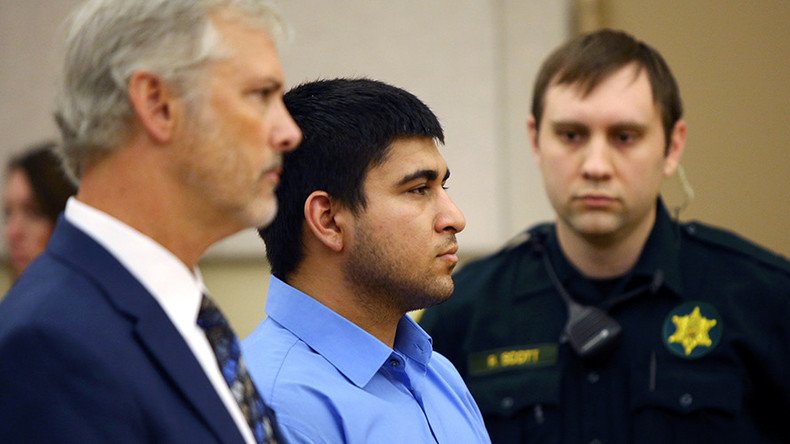 The Washington mall shooting suspect, who killed five women, may face a new investigation into his allegedly illegal voting history. A watchdog group claims the Turkish immigrant faked his voter registration and participated in several elections.
The voter fraud group True the Vote has sent a letter to Washington state US Attorney Annette L. Hayes, calling her attention to Arcan Cetin, the 20-year old man who fatally shot women at in a Burlington mall last week.
"Our office has uncovered Cetin's apparent illegal voter registration and active voting history – although he is a not a citizen of the United States, according to statements offered by Mount Vernon Police Department Lt. Chris Cammock," the group's founder Catherine Engelbrecht wrote.
True the Vote has brought up Cetin's Voter IDs, stressing that he was not eligible to have them as a non-citizen of the United States. By obtaining his registration, the shooting suspect, now charged with five first-degree murder counts, violated a section of 18 US Code § 611 that prohibits "any alien" from participating in elections. Under the section created by the Illegal Immigration Reform and Immigrant Responsibility Act (IIRIRA) in 2002, it is a crime punishable by a fine, imprisonment, or both.
"According to most recent data available from the Washington Secretary of State, Cetin registered to vote on September 27, 2014 and proceeded to cast and be credited for votes in the 2014 General, 2015 General and 2016 Primary," True the Vote has revealed.
Cetin immigrated to the US as a child and is currently is a legal permanent resident, a status that does not allow him to vote. Sources have confirmed to KING that Cetin's status has not changed from a green card holder to a US citizen.
According to the group, Cetin's voter registration was still listed as "Active" the day the letter was submitted to the Hayes.
Even though the National Voter Registration Act of 1993 requires anyone willing to vote provide proof of citizenship upon registering online or at the Department of Licensing Office, Washington state doesn't require that, according to KING.
Wielding a rifle, Cetin went on a shooting spree in Macy's department store around 7:00pm Friday. He reportedly shouted a woman's name before firing shots at shoppers using a .22 Ruger hunting rifle and 25-round ammunition magazine that he stole from his stepfather.
He attempted to run away, but was detained following an intense manhunt in the area.
You can share this story on social media: