Tradition's end: US Navy overhauls ranks for gender-sensitivity & simplicity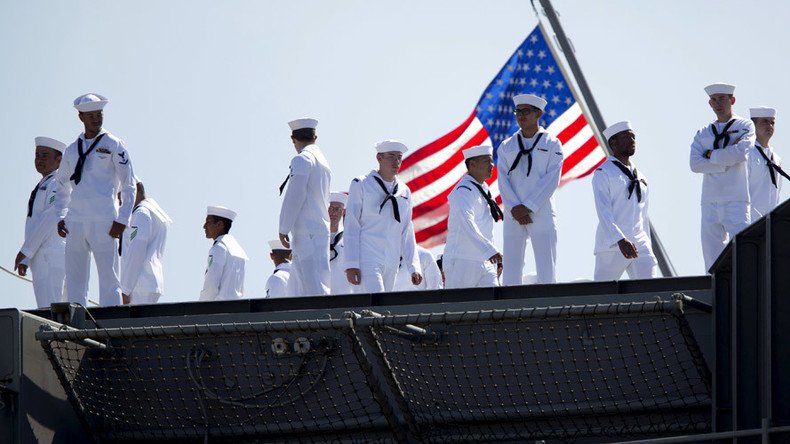 Avast, yeomen and gunner's mates! The US Navy is getting rid of rating titles dating back to the 18th century, arguing the changes would make it easier for sailors to change duties while making the service more gender-sensitive.
In doing so, the Navy will be abolishing 241 years of tradition dating back to before the service's inception in 1775. Rating titles were used in the old British navy to specify the post each sailor held aboard the ship in the age of sail – something the modern Navy says is no longer practical.
The Navy will move from rating titles to alpha-numeric Navy Occupational Specialty (NOS). Instead of each sailor literally wearing their specialty on his or her sleeve, they will be able to qualify for multiple specializations, while being referred to by their naval rank.
"This change is a first step on the way to providing Sailors the opportunity to move back and forth between occupations," said a September 16 memo from Vice Admiral Robert P. Burke, chief of naval personnel, released Thursday by the US Naval Institute.
To illustrate the point, USNI brought up the example of a fictional sailor – Sonar Technician Second Class Ronald "Jonesy" Jones from the movie 'The Hunt for Red October'. Under the new rules, Jones would be addressed simply as Petty Officer (Second Class), while his NOS code would be C230.
"This change represents a significant cultural shift and it is recognized that it will not happen overnight," noted Admiral Burke.
Pay grades from E-1 to E-3 will all be called "Seaman," while senior enlisted ranks of E-7 to E-9 would still be called Chief, Senior Chief and Master Chief, respectively.
This would bring the Navy more in line with other service branches, which address their members by ranks. The US Air Force uses its own Specialty Codes, while the Army and the Marine Corps use Military Occupational Specialty (MOS) codes.
Over the years, as technology moved on, the Navy has abolished some rating descriptions – from "powder monkeys" and "loblolly boys" to coal heavers, pigeon trainers and airship riggers. The latest reform gets rid of the ratings system altogether, though.
The reform is a result of the push by Secretary of Navy Ray Mabus to make the ratings – such as Yeoman, Legalman and Damage Controlman – more gender-neutral, according to the USNI. The Marine Corps has already taken steps in that direction, announcing this summer that it would rename 19 specialties.
"Names that were not changed, like rifleman, are steeped in Marine Corps history and ethos," an official told the Marine Corps Times in June.
Admiral Burke's memo makes no mention of gender neutrality, however, describing the reform as a way to provide sailors with "superior training and widely recognized credentials that will convey [sic] to the civilian workforce" and would "ultimately translate Navy occupations more clearly to the American public."
Gunner's Mates, Religious Program Specialists and Aircrew Survival Equipmentmen won't disappear overnight, however.
"This transformation will occur in phases over a multi-year period," Burke's spokesman, Commander Jason Schofield, told USNI.
You can share this story on social media: