'Brockovich' carcinogen found at unsafe levels in tap water supplies of 218mn Americans – report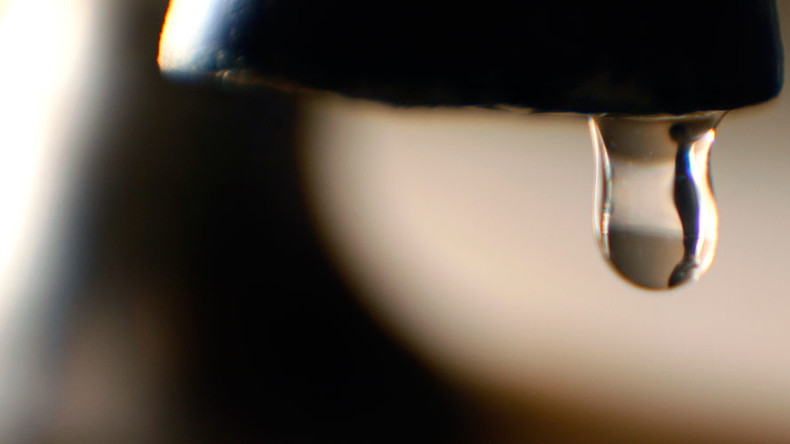 Potentially unsafe levels of chromium-6, a carcinogenic chemical associated with environmental activist Erin Brockovich, were found in the drinking water supplies of 218 million Americans, according to an analysis of federal water samples.
A recent analysis by the nonprofit Environmental Working Group (EWG) reported potentially dangerous levels of chromium-6 found in drinking water supplies across the US — Phoenix, St. Louis County, and Houston being among the highest.
EWG analyzed data from the US Environmental Protection Agency (EPA) concerning more than 60,000 water samples taken by local utilities around the US from 2013 to 2015. More than 75 percent of the samples contained chromium-6, with drinking water supplies for about 218 million Americans containing the chemical at potentially unsafe quantities.
Hexavalent chromium, or chromium-6, is the chemical at the heart of lawyer Brockovich's crusade — which later became a major motion picture — against a California power company in the 1990s. Among other uses, chromium-6 is employed in steel production and is found in coal ash, the byproduct of coal-burning power plants that is controversially stored in waste pits that have infamously leaked into US waterways at potentially great peril to local residents.
Long-term ingestion of chromium-6 that has leaked into tap water has been linked to gastrointestinal cancers, liver damage, reproductive complications, and disruption of child brain development. Breathing the chemical has been linked to lung cancer, and even small amounts of chromium-6 can cause skin burns, pneumonia, and other health issues.
In 2008, the National Toxicology Program, a division of the National Institutes of Health, reported cancerous-tumor development in rodents that drank large doses of chromium-6. The Agency for Toxic Substances and Disease Registry, part of the US Department of Health and Human Services, has also linked the chemical with stomach cancer.
There is no federal standard for the chemical despite the EPA's classification of it as a known carcinogen. In 2014, California became the first state to put limits on chromium-6 in drinking water, at 10 parts per billion.
EWG's analysis found that 1,370 US counties are above California's limit. The top ten worst population centers for chromium-6, according to the EPA data, are Phoenix, Ariz.; St. Louis County, Mo.; Houston, Tex.; Los Angeles, Calif.; Suffolk County, N.Y.; Philadelphia, Pa.; Dallas, Tex.; Capistrano, Calif.; Columbus, Ohio; and Las Vegas, Nev.
Oklahoma, Arizona, and California have the highest statewide concentration averages, the report found. The EPA sample data did not include private wells, which supply drinking water to one-third of Americans.
"Americans deserve to know if there are potentially harmful levels of a cancer-causing chemical in their tap water,"said David Andrews, a top scientist with EWG and co-author of the new report.
"But the test results on the EPA's website are hard to find and even harder to understand. So we compiled and sorted the data, and we found that the scope of the contamination is startling. It's long past time for the EPA to take action to protect Americans from chromium-6."
EWG estimated that untreated chromium-6 contamination in US drinking water could cause more than 12,000 cases of cancer in the next 80 years.
The EPA said it is assessing chromium-6 health effects and will release findings in the next year, PBS reported. The agency said only 2 percent of water systems evaluated in the EWG report had chromium-6 levels higher than California's standard.
The California standard, however, has come under much scrutiny since its implementation in 2014. Health researchers in the state wanted a lower cap, at .02 parts per billion, 1/500th of the state's final benchmark.
"The California scientists set a so-called public health goal of 0.02 parts per billion in tap water, the level that would pose negligible risk over a lifetime of consumption," EWG said in the report.
"But in 2014, after aggressive lobbying by industry and water utilities, the state regulators adopted a legal limit 500 times the public health goal."
EWG added that the California Department of Public Health based its final chromium-6 cap on analysis that "exaggerated the cost of treatment and undervalued the benefits of stricter regulation."
With only 2 percent of US water samples exceeding California's standard, EWG said that "even by that far-too-lax benchmark ... more than seven million Americans are served tap water from supplies that had at least one detection of chromium-6 higher than the only legal limit."
You can share this story on social media: