Keith Scott's past scrutinized following Charlotte police shooting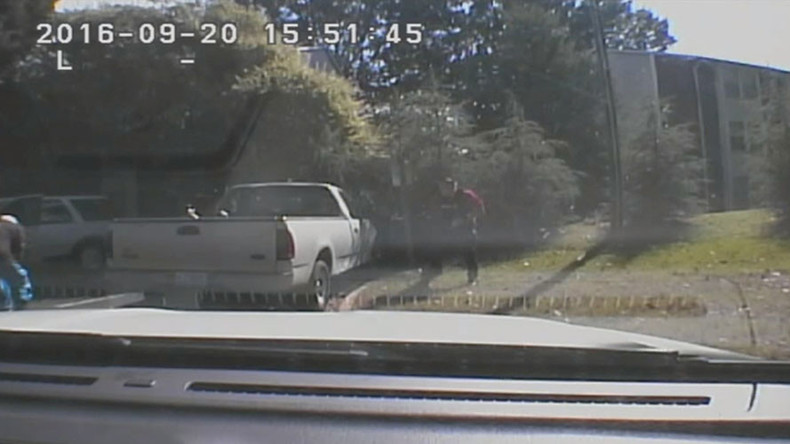 Keith Lamont Scott was shot and killed by the Charlotte-Mecklenburg Police Department (CMPD). Now, his troubled legal past has been made public. Records of Scott's domestic disputes and protective orders against him were obtained by local media.
Court records documenting domestic violence issues have been made public after local news affiliates published their contents. Documents filed as recently as 2015 by Scott's wife, Rakeyia Scott, claim that Scott had "hit their eight-year-old son" and threatened to kill her.
Scott's past was not a factor in his death last Tuesday when police serving a different person a warrant noticed he was carrying a gun. Despite North Carolina being an open carry state, Scott was confronted by police who opened fire on him in a hotly-debated killing.
Regardless, his domestic violence records go all the way back to 2004, when Rakeyia filed charges against Scott, claiming that he had stabbed her in the back and sliced her ear. She also claimed that he owned an illegal gun.
Both cases were voluntarily dismissed by Rakeyia. However, he had served time in 2005 after using a 9 millimeter gun to try to shoot another man. Scott served seven years for the resulting aggravated assault charges, as well as a one-year-and-three-month sentence for evading arrests, according to WSOC.
The discrediting of people killed by the police is not uncommon. Eric Garner was killed by an NYPD officer in 2014, when the officer used a chokehold to restrain the father of four, who was selling loose cigarettes outside of a store. In a story about the grand jury's decision not to indict the officer responsible for his death, a Wall Street Journal article included that Garner had been arrested 30 times.
In addition, following the death of 18-year-old Mike Brown in 2014, former New York City Mayor Rudy Giuliani told Fox and Friends, "Mr. Brown had committed at least two felonies, possibly three during that incident. So the police officer was dealing with a criminal," to justify Brown's death at the hands of a police officer.
That was not the first time Giuliani has used the past of someone killed by the police against them in the court of public opinion. Patrick Dorismond's allegedly accidental death at the hands of the NYPD was remarkable in many ways, including that Giuliani approved the release of Dorismond's sealed juvenile delinquency record to point out that Dorismond was "no altar boy."
Dorismond had, in fact, been an altar boy at the same Catholic high school Giuliani himself graduated from.