Bill Clinton's former lover says she'll attend presidential debate as Donald Trump's guest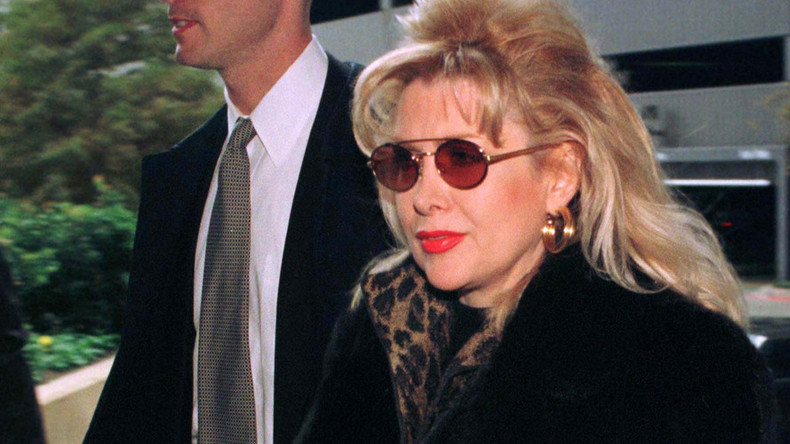 Gennifer Flowers, one of former president Bill Clinton's past lovers has said she will attend Monday's presidential debate between Hillary Clinton and Donald Trump as a guest of the billionaire.
Flowers, who almost derailed Bill Clinton's 1992 presidential bid when she revealed the two had had a long affair, confirmed her attendance with the New York Times and Buzzfeed on Sunday.
The former president denied the accusations of the affair at the time, only to admit it was the truth when he was under oath in 1998.
Hillary Clinton was criticized for attacking Flowers at the time, calling her a "failed cabaret singer" looking for her "fifteen minutes of fame."
Clinton campaign spokesperson Jennifer Palmieri responded to the news late Saturday.
"Hillary Clinton plans on using the debate to discuss the issues that make a difference in people's lives," she said. "It's not surprising that Donald Trump has chosen a different path."
Earlier this week, Clinton's campaign said it would invite billionaire Mark Cuban to the debate and give him a front row seat. Cuban and Trump have a toxic history. He recently described Trump as "dangerous" and offered $10 million to have a debate with him.
Trump's campaign manager Kellyanne Conway has denied the campaign invited Flowers, however.
"We have not invited her formally, and we do not expect her to be there as a guest of the Trump campaign," Conway told CNN's Jake Tapper.
Trump's running mate Mike Pence, meanwhile, told Fox News Sunday that Trump was just "mocking" Clinton.
Conway also said that "there's no plan" for Trump to bring up Bill Clinton's extramarital affairs during the debates.
READ MORE: Obama implicated in Clinton email scandal – New FBI docs

"Mr. Trump will answer the questions as they are asked by Lester Holt, the moderator, and he has a right to defend himself against anything Mrs. Clinton - Secretary Clinton - may say in response," she said.
Frank Fahrenkopf, chairman of the Commission on Presidential Debates, commented on the front row issue on CNN, before news of Flowers' attendance had been announced.
"We'll tell you this right now, whether or not a Republican or Democrat or anyone else attempts by use of the tickets in placing people in a front row or not to try to impact the debate — it's wrong," he said.