Ted Cruz announces his support for Donald Trump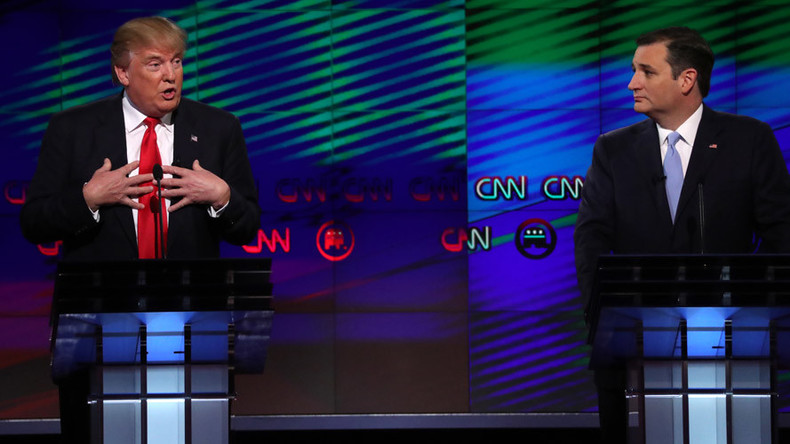 After running a highly critical and acrimonious campaign against the Republican presidential front-runner, Donald Trump, Texas Senator Ted Cruz has come out in support of the nominee, two months after the GOP convention.
"After many months of careful consideration, of prayer and searching my own conscience, I have decided that on Election Day, I will vote for the Republican nominee, Donald Trump," Senator Cruz wrote on a Facebook post.
"I've made this decision for two reasons. First, last year, I promised to support the Republican nominee. And I intend to keep my word," Cruz added.
"Second, even though I have had areas of significant disagreement with our nominee, by any measure Hillary Clinton is wholly unacceptable — that's why I have always been #NeverHillary."
The Texas Senator said there were six policy reasons that helped him reached his decision. Among them that the new president will be responsible for appointing as many as four new justices for the Supreme Court.
"We know, without a doubt, that every Clinton appointee would be a left-wing ideologue," wrote Cruz. Trump, in contrast, has promised to appoint justices "in the mold of Scalia."
The other five reasons were Trump's willingness to repeal Obamacare, to reduce regulations for the oil and gas industry, revoking executive amnesty for undocumented immigrants, his willingness to stop unvetted refugees and Trump's opposition to Obama's plan to "hand over control of the Internet to an international community of stakeholders, including Russia, China, and Iran."
While Donald Trump secured the Republican presidential nomination from voters, and was endorsed at the Republican National Convention in July, there has been dissension among party members, concerned that he doesn't represent Republican values.
Those concerns carried throughout the summer and were only addressed this week by the Republican National Committee chairman Reince Priebus who suggested there will be consequences for GOP politicians who failed to get behind presidential candidate Donald Trump.
Speaking on CBS's Face the Nation on Sunday, Priebus had harsh words for failed presidential candidates Jeb Bush, Ted Cruz and John Kasich, as well as other Republicans who have not endorsed Trump for president.
"We're a private party. We're not a public entity," Priebus said. "Those people need to get on board."
"And if they're thinking they're going to run again someday, I think we're going to evaluate the nomination process, and I don't think it's going to be that easy for them," he warned.