Military disciplinary board punishes Manning with 2 weeks' solitary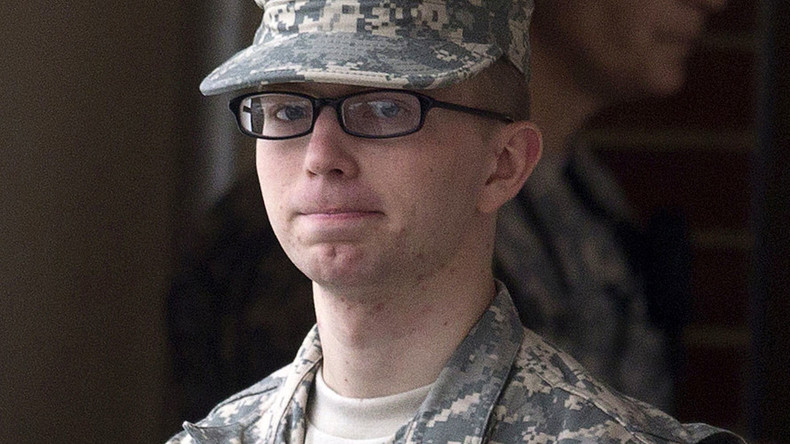 The US military disciplinary board punished Chelsea Manning with 14 days in solitary confinement. The punishment follows administrative charges filed against Manning after she attempted suicide in July.
"My punishment is 14 days in solitary confinement," Manning said in a statement. "Seven of those days are 'suspended.' If I get in trouble in the next six months, those seven days will come back."
The military had charged Manning with "resisting the force cell move team," "prohibited property" and "conduct which threatens" the facility.
The three-member disciplinary board acquitted Manning of the "resisting" charge but she was found guilty of contraband and "conduct that threatens." The contraband was an "unmarked copy" of Gabriella Coleman's 'Hacker, Hoaxer, Whistleblower, Spy: The Many Faces of Anonymous'.
"I am feeling hurt. I am feeling lonely. I am embarrassed by the decision. I don't know how to explain it," Manning shared. "I am touched by your warm messages of love and support. This comforts me in my time of need."
Manning has spent five years in jail of a 35-year sentence at the US Army's Fort Leavenworth prison in Kansas, for leaking thousands of sensitive military documents to WikiLeaks while working as an Army intelligence analyst.
At yesterday's hearing, Manning, who was representing herself, presented evidence and questioned witnesses through the board president. The board voted after a break for lunch, and according to Manning, a decision was issued after 30 minutes.
Manning will receive the "formal board results in writing" and has 15 days to file an appeal.
Previously, Manning had called the charges against her "high-tech bullying," and said they represent "constant, deliberate, and overzealous administrative scrutiny by prison and military officials."