Munch the evidence: 3 police officers resign after forcing motorist to eat marijuana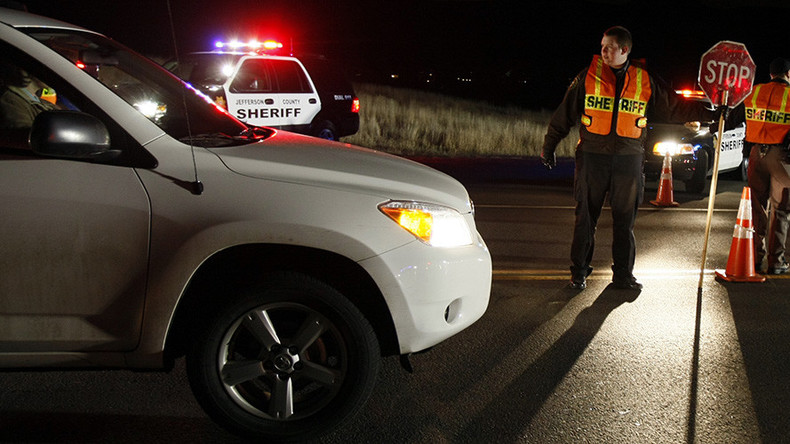 Three Phoenix police officers resigned, while a lieutenant was demoted after they forced a 19-year-old to eat marijuana at a predawn traffic stop. The cops were wearing body cameras that were turned off at the time.
Phoenix Police Chief Joe Yahner named three officers who have resigned following a September 13 incident, where they pulled over a 19-year-old at 3:30 a.m. and found that he had a gram of marijuana in his vehicle. Instead of taking the young man to jail, they offered him an alternative: eat the drugs and go home.
Naturally, he took the option that did not involve spending time in jail for a drug charge. He brought the matter to the department's attention later and reported that after eating the weed, he received a traffic ticket and was allowed to leave. He was sick as a result, Arizona Republic reported.
All three of the officers had been members of the Phoenix Police Department for less than a year. However, one of them was in fact a 10-year veteran of the force, transferring from the Chicago Police Department.
The officers have been identified as Richard G. Pina, Jason E. McFadden and Michael J. Carnicle. Due to their probationary employee statuses, "termination was inevitable," Yahner said, but they resigned first.
Two officers are being investigated by the Phoenix police, and one is considered a witness.
Yahner called the incident "compelling, appalling and extremely unprofessional."
The three officers aren't the only ones whose judgment is being questioned. Yahner told reporters that Lt. Jeff Farrior had been aware of the allegations against the officers, but chose not to launch an investigation. The lieutenant was demoted as a result.
Yahner did not address what charges the officers will face as a result of the criminal investigation.