Kids, meet your new French teacher: Mademoiselle Rosetta Stone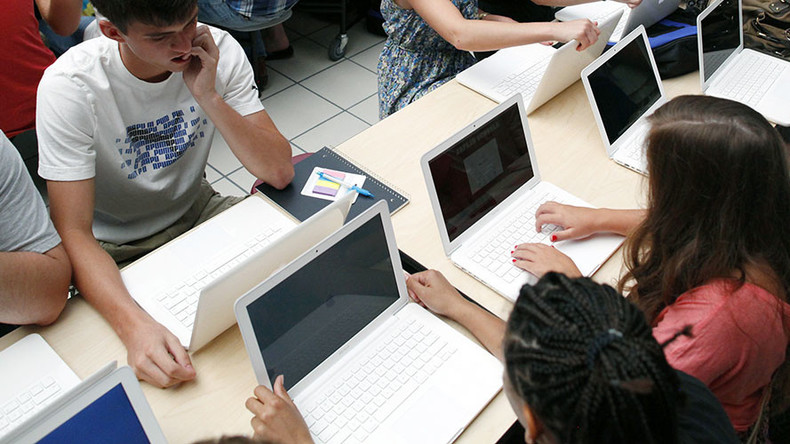 Foreshadowing a future crisis in teacher availability, a small central Maine high school seeking a teacher for French- and Spanish-language classes has come up with a radical solution: employ a computer program instead.
Madison Area Memorial High School, in the 4,800-person town of Madison, Maine, has turned to a Rosetta Stone program to teach the foreign languages after its call for a teacher yielded no responses. The school also hired an education technician to help oversee the class and the program's operation, according to the Morning Sentinel.
Despite posting the job in numerous places, no applicants answered, and the rural high school was left with few options, Principal Jessica Ward said.
"It was coming down to the wire and school was starting," Ward told the Sentinel. "Students were already scheduled for foreign language, and we can't just not offer it."
The money allocated for the teaching position was used to purchase the program, the Sentinel reported.
"Ideally we do want to get a teacher in," Ward said. "This isn't perfect, but it was the best option to move our students forward this year."
The high school's dilemma mirrors that of many school districts, especially in rural areas, in which foreign language educators are in short supply. Jay Ketner, languages specialist for the Maine Department of Education, said the state has had a shortage of foreign language teachers for 20 years given the lack of students with college degrees in the field, among other reasons.
The Sentinel reported that Rosetta Stone is being used in more than 4,000 schools and more than 500,000 students across the US.
In 2012, one in five American public school students studied a foreign language, according to the Center on Foreign Relations.
Last year, the Modern Language Association reported the first decline in enrollment in foreign-language studies in the US in 20 years. MLA found that enrollment in Spanish studies exceeds that of all other languages combined, yet Spanish enrollment fell at all levels of higher learning for the first time on record.