Texas teachers slam Mexican-American textbook for factual errors, racism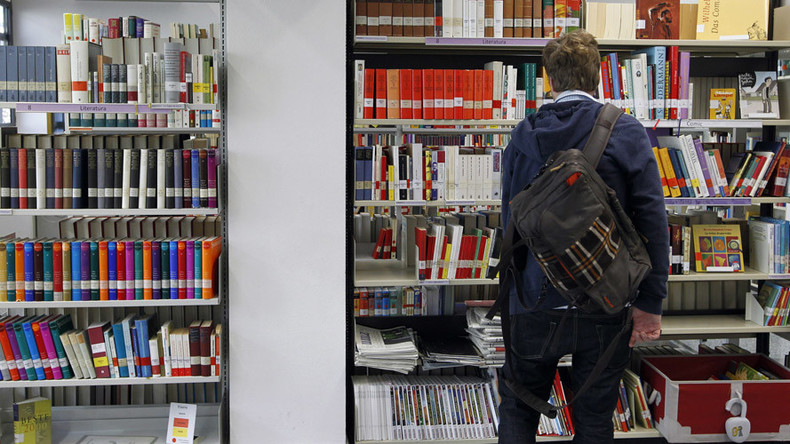 The Texas Board of Education is due to vote soon on its textbook selections, and one for Mexican-American studies has incensed teachers. They accuse its authors of racism and factual errors. Now they want it rejected entirely.
A critical report commissioned by a member of the Texas State Board of Education and released on Tuesday concludes the textbook "does not meet basic standards and guiding principles in the history profession."
"It is an utter shame we must deal with racially offensive academic work," said Texas State Board of Education member, Ruben Cortez, Jr., who commissioned the study, at a press conference.
The 54-page report, carried out by social studies and history teachers from the state, found the textbook contained 68 factual errors, 42 interpretative errors and 31 omission errors. It also found even with the supplemental material, there was a focus on a specific agenda that was "anti-Catholic, anti-Spanish, anti-Mexican, anti-Mexican American and anti-immigrant."
"Jamie Riddle and Valarie Angle [the authors] failed to engage in critical dialogue with current scholarship, and, as a consequence, presented a prolific misrepresentation of facts. This means that the proposed textbook is really a polemic attempting to masquerade as a textbook," wrote the committee. "Its primary thesis, that Mexican American history reveals major menacing or un-American trends in American history, society and culture, is an unsubstantiated and highly misleading claim."
The errors allegedly started early, with a chapter titled, "The Indigenous Era," which the committee felt "denotes indigenous peoples as extinct like dinosaurs (i.e. the Jurassic Era)."
Factual errors reportedly include referring to codices as scrolls instead of books, stating there were few civilized tribes in Mexico and Peru, referring to Mexicans who lived in Mexico when the country extended in what is now Texas and California as nomadic tribes.
The report found the authors misunderstood American history when they wrote, "Americans, after all, had had over 150 years of self-rule prior to the American Revolution, from the Mayflower to the Declaration of Independence. The Spanish colonies had had none."
The report stated "FE (factual error) The Pilgrim self-rule was short lived. Colonies were part of the English, and later Great Britain colonial system. If by self-rule, the authors mean that colonists resisted, rejected and contested imperial regulations, then that was a common feature of most colonial systems, including the Spanish."
The report found on page 18 and 248 that authors said the reason for "ethnic hostility" was because "Stereotypically, Mexicans were viewed as lazy compared to European or American workers. Mexican laborers were not reared to put in a full day's work so vigorously … It was also traditional to skip work on Mondays, and drinking on the job could be a problem."
The committee found the statement had failed to "make use of the vast literature on stereotypes to offer a critique of the demeaning and unsubstantiated anti-Mexican views in history. The authors' use of the term 'stereotypically' suggests that they are attributing these views to others, but their uncritical use of anti-Mexican views allows them to stand and reinforces the stereotypes."
The Texas State Board of Education, made of 10 Republicans and five Democrats, is due to hear to hear public comments on the textbooks on Tuesday. They are due to vote on textbook selections in November.
Republican board member David Bradley saw racism in the fact that the teachers were bringing up racism to begin with.
"Are we not being a little discriminatory in singling out one group?" he told the Texas Tribune. "I am French-Irish, and you don't see the French or the Irish pounding the table wanting special treatment, do you?"
Bradley said the course isn't a required class, and schools should focus on preparing students for college.