Watch NASA fire up Mars mission booster rockets in slow motion (VIDEO)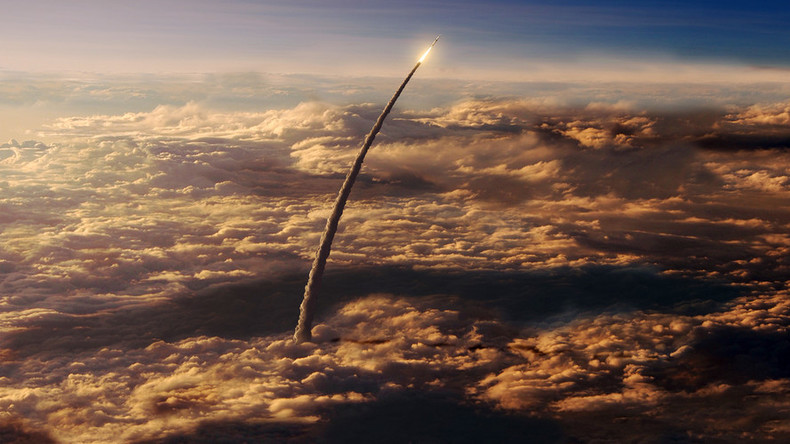 NASA has fired up its 6,000 degree Fahrenheit turbo boosters that engineers hope will one day power the largest rocket ever built and carry astronauts on far-reaching space missions.
The US space agency is currently assembling the fuselage of the Space Launch System (SLS), billed as an evolutionary rocket to transport heavy machinery needed to explore otherworldly destinations such as Mars.
Through a sequence of four stages, the SLS will transform from a 322-ft (98 meter) craft taller than the Statue of Liberty to a 365-ft cargo "workhorse" used to carry essential equipment into deep space.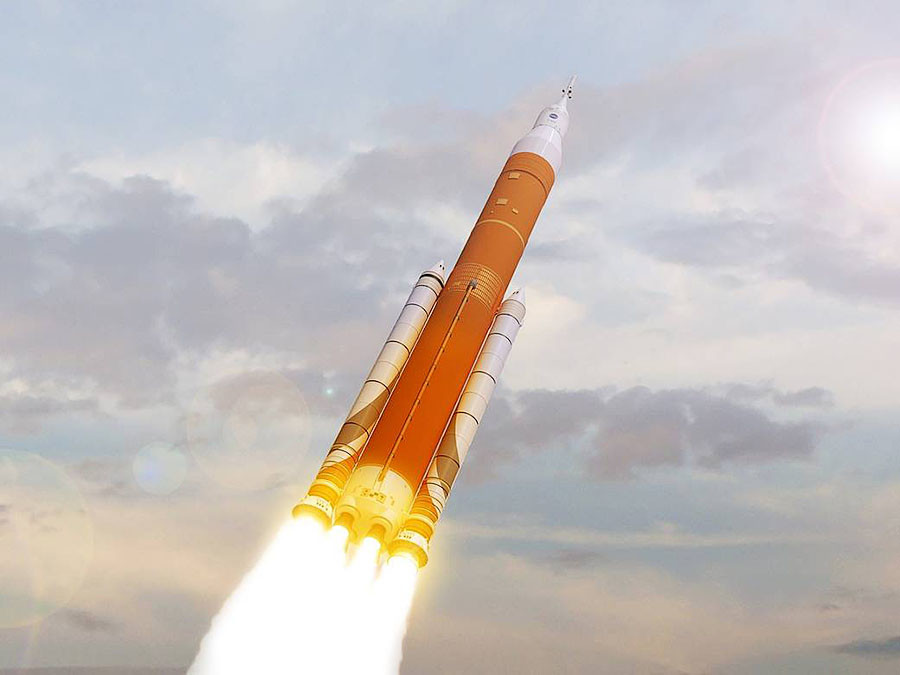 In its first guise, the Block 1 SLS will catapult an uncrewed Orion spacecraft around the moon and back in 2018, before astronauts are then allowed to take their seats near the nozzle of the rocket.
The staggered build is a concerted effort to make rocket manufacturing more efficient and to carry out pioneering space missions in the "shortest time possible," NASA say.
Welding on the largest part of the fuselage has just been completed, with NASA reporting the core stage will be able to carry the necessary 2.3 million lb of liquid hydrogen and oxygen to fuel a future mission to the Red Planet.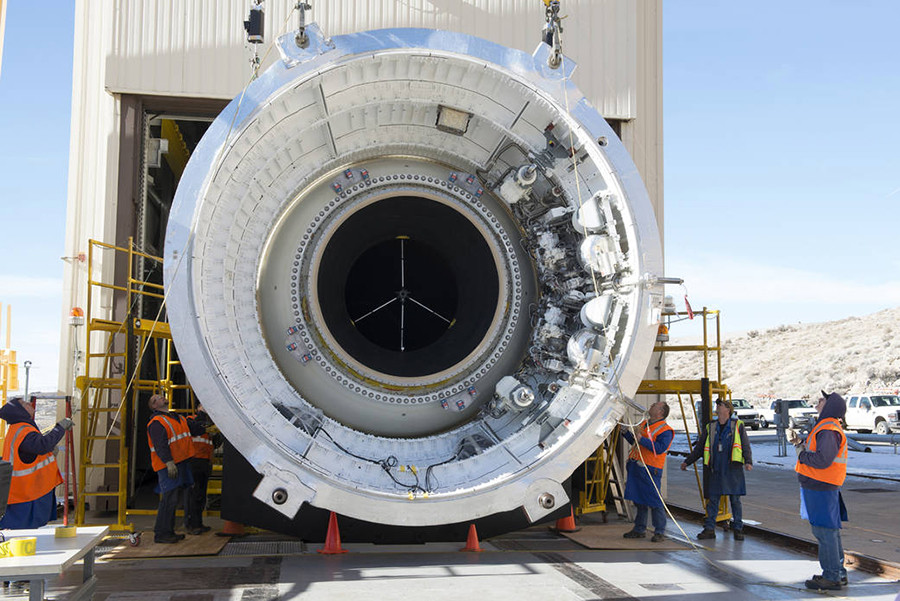 "Building the core stage is similar to building a house," said Joan Funk, team lead of the SLS construction. "With the massive, welded elements coming off the Vertical Assembly Center at Michoud, we've laid the foundation, framed the walls and put up the roof.
"The big items are in place. Now it's time to get to work on the inside."
One of those big items, the rocket booster, is the star of a new NASA slow-motion video, revealing how a plug protecting the thruster reacts mid-flight.
The test footage shows pieces of the casing - used to protect against heat, dust and moisture - being flung as far as 2,000ft away when the rocket booster ignites.
The smoking ring produced is actually condensed water vapor being emitted by the machine.
The clip was part of the last full scale test of the 3.6 million lb thrusters before NASA's uncrewed SLS flight planned for 2018.
You can share this story on social media: