Father identifies 22yo son as Minnesota mall attacker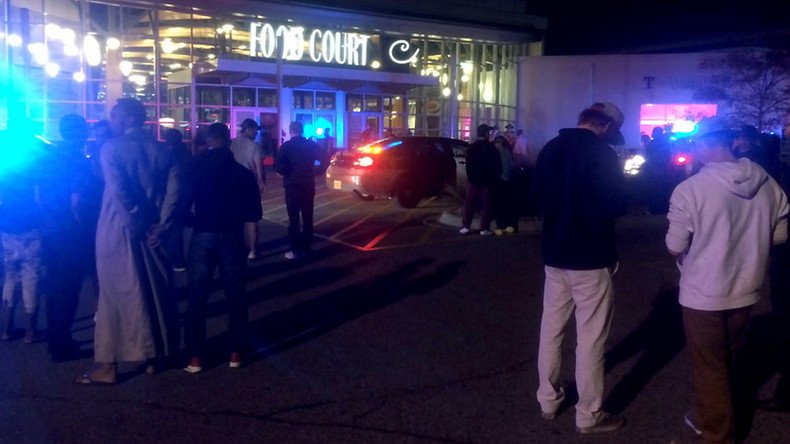 The father of the man who stabbed nine people at a Minnesota mall has identified the attacker as Dahir A. Adan, a 22-year-old college student of Somali origin. Authorities have not yet released the assailant's name.
Speaking to the Star Tribune through a translator at his apartment in St. Cloud, Ahmed Adan said he had "no suspicion" that his son was involved in terrorist activity.
He went on to state that his son was 22, and entering his third year at St. Cloud State University. He was born in Kenya, but was of Somali origin, and came to the US 15 years ago.
A neighbor in the building, which Adan said is mostly occupied by Somalians, said the assailant sometimes wore a security guard uniform. A cousin described him as a good person who minded his own business.
While Islamic State (IS, formerly ISIS/ISIL) claimed responsibility for the attack, the FBI says they can neither confirm nor deny that the perpetrator belonged to a terrorist group. "We are currently investigating this as a potential act of terrorism," an FBI spokesman said at a Sunday news conference.
Adan said police raided the apartment where he lived with his son and several others on Sunday, seizing photos and other materials from the premises. They also impounded the assailant's car from the mall parking lot.
Authorities have not yet released the name of the attacker who stabbed nine people at the Crossroads Center mall on Saturday evening. He was wearing a security guard uniform at the time of the attack.
None of the victims were killed in the attack, though three remained in the hospital as of Sunday morning. The attacker was shot dead at the scene by an off-duty policeman.
You can share this story on social media: