1 dead, 5 injured in 'bizarre' shooting spree in Philadelphia, gunman killed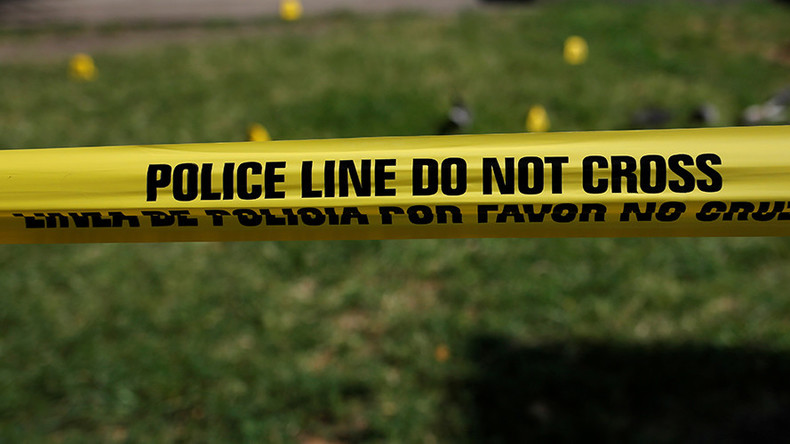 At least one person has been killed and five more, including two police officers, injured in a shooting rampage in West Philadelphia. The suspect was later shot dead by the police during the chase.
A man ambushed a police officer, Sergeant Sylvia Young, who was sitting in a police car parked in West Philadelphia on Friday evening, US media report. The policewoman was shot eight times and hit in the arm and her protective vest several times, and is now in the hospital in stable condition, according to Philadelphia Police Commissioner Richard Ross Jr.
Nearby police officers began chasing the man immediately after the incident. Meanwhile, the gunman approached a bar, which had its door open, and injured a security guard there. He then grabbed a woman from the bar and used her as a human shield, the commissioner said, adding that the suspect then shot her in the leg and fled again.
The shooter then randomly opened fire on a passing car, hitting a man and a woman inside the vehicle in the chest. The woman subsequently succumbed to her wounds in the hospital, and the man is still in critical condition.
The suspect then exchanged fire with police in an alley not far from the University of Pennsylvania. The gunman was killed in the shootout, though he managed to injure Officer Eddie Miller of the University of Pennsylvania Police, who is now also in the hospital in stable condition.
The gunman was not known to police. "We don't have any identity on him right now," Ross told local media during a press conference. "Right now we have a lot of questions. This is completely a bizarre situation," he added.
A note was found at the scene, in which the gunman says he hates police and probation officers, and mentions a "particular probation officer," the commissioner added, stressing that police are now trying to find this person "to make sure they are OK first and foremost."
Police also said they believe that the gunman was acting alone and no one else is involved in the incident. At the same time, security in the city has been enhanced and police officers "will be riding two to a car until further notice," US media report.
The Friday incident is the second attack on police officers in Philadelphia this year. In January, Edward Archer, 30, shot Officer Jesse Hartnett multiple times. The shooter was then arrested and told investigators he "acted in the name of Islam" and "pledged his allegiance" to Islamic State (IS, former ISIS/ISIL), US media report.