Inspired by ISIS: Ambush attack on Philly police officer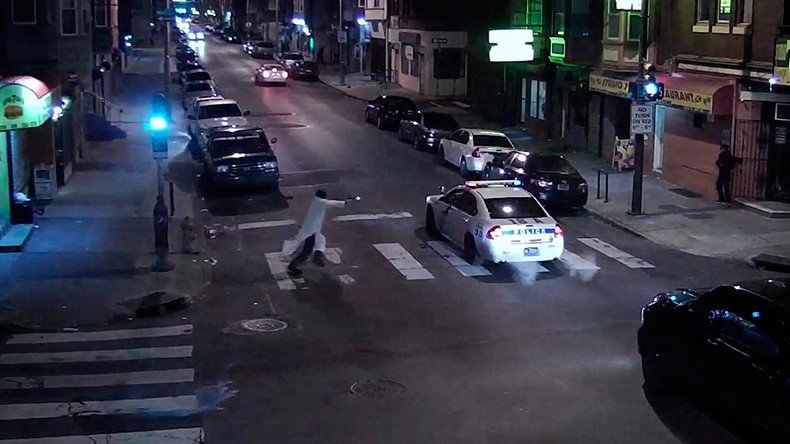 A Philadelphia, Pennsylvania police officer is recovering after being shot multiple times at close range in an apparent ambush. The attacker has confessed he acted "in the name of Islam," police have confirmed.
The attacker was identified by police as 30-year-old Edward Archer of Yeadon, Pennsylvania, according to CNN. Archer approached Officer Jesse Hartnett's patrol car in West Philadelphia on Thursday night, firing multiple times from a 9mm handgun. Three bullets struck Officer Hartnett in the left arm, causing bleeding and nerve damage. The officer returned fire, striking the suspect at least once in the buttocks, while calling for aid.
Hartnett, 33, was taken to Philadelphia's Presbyterian Hospital, where he underwent surgery. His was in "good spirits" on Friday morning, and is expected to make a full recovery, according to WCAU.
Philly PD: Suspect in Philadelphia Police shooting told Homicide Detectives that he pledged his allegiance to the Islamic State and Allah.

— Tom Winter (@Tom_Winter) January 8, 2016
Little is known about the attacker, described as a 30-year-old male. He reportedly tried to escape on foot, but was quickly caught and taken to hospital, authorities said. There was no word on his name or condition.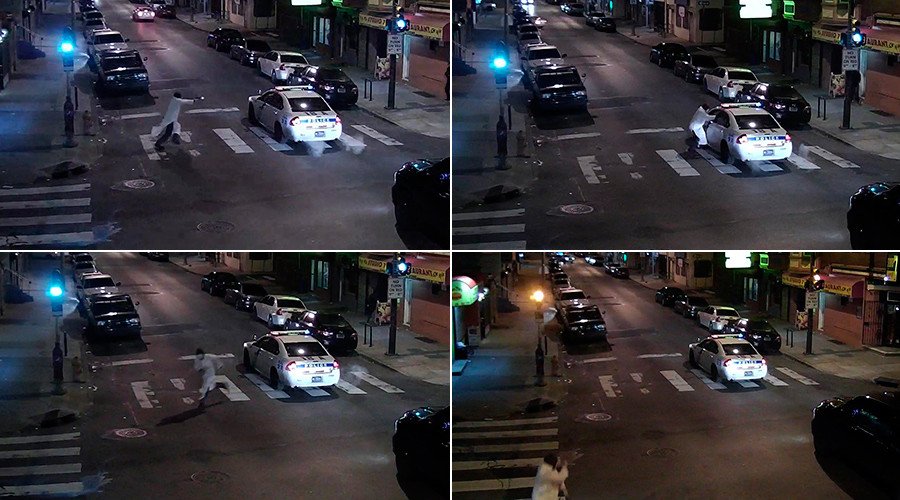 The suspect has made a full confession, saying he acted "in the name of Islam," Police Commissioner Richard Ross confirmed at a press conference Friday afternoon.
The attacker said he had pledged allegiance to Islamic State (IS, formerly ISIS/ISIL), Captain James Clark of the Philadelphia PD told reporters. He apparently also had an "extensive" criminal record.
"He was savvy enough to stop just short of implicating himself in a conspiracy," Ross said. "He doesn't appear to be a stupid individual, just an extremely violent one."
Earlier in the day, Ross said that the police had no indication of motive in what he called an attempted execution.
"This guy tried to execute the police officer," the commissioner said at a news conference early on Friday. "It's amazing he's alive."
"This is absolutely one of the scariest things I've ever seen," Ross added. "Why someone would do something so absolutely evil is just beyond us."
In his initial comments regarding the shooting, Philadelphia Mayor Jim Kenney placed it in the context of the national gun control debate.
"There are just too many guns on the streets," he said, "and I think our national government needs to do something about that."
The firearm used the in the attack was a stolen police gun, Ross said Friday afternoon.
"Islam has nothing to do with what happened," Kenney insisted at the same press conference. "This is a criminal with a stolen gun."
The attack came just hours after President Barack Obama answered questions about gun control from an audience at George Mason University in Virginia, in a town hall event organized by CNN.
Earlier this week, the White House announced executive measures to tighten licensing requirements for gun sales, hire more federal agents and spend more on mental health treatment, all in an effort to reduce the number of gun deaths in the US. Critics have accused Obama of executive overreach.
Thursday's attack bore some resemblance to the December 2014 shooting of two police officers in New York City. Officers Wenjian Liu and Rafael Ramos were killed by an attacker who walked up to their patrol car and opened fire from close range. After killing the officers, the suspect, identified as Ismaaiyl Brinsley, shot himself.
Officials described Hartnett as a "paragon of excellence" and commended him for assisting in capture of the shooter even as he was severely injured and bleeding. He is a five-year veteran of the Philadelphia PD, having transferred from another department in a lateral move.
You can share this story on social media: