'Safer means of escape': B-2 stealth bombers to receive $14mn ejection seat upgrades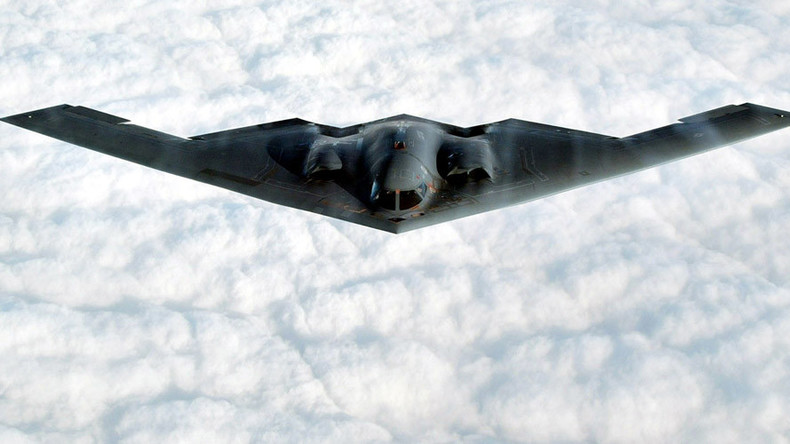 The American Air Force's flagship B-2 stealth bomber will soon be fitted with new ejector seats under a multimillion dollar deal with a United Technology Corp. subsidiary, to ensure the safety of pilots on future combat missions.
AMI Industries has received a $14.4 million contract from the US Air Force to produce the Advanced Conception Ejection Seat (ACES) II ejection seats for the two-member crews of B-2 Spirit.
Set to be delivered by December 2018, the ejection seat will be composed of a detachable seat back and bucket structure that will not require the removal of B-2 escape hatches for maintenance work.
"This contract provides for a safer means of escape for Air Force pilots, and reduces the cost and time for maintenance when removing or installing seats," the Department of Defense announced earlier this week.
The Northrop Grumman B-2 Spirit is a multipurpose stealth bomber first used by the US during the 1999 NATO bombing of Yugoslavia. It was designed primarily to deliver nuclear weapons but has been used extensively as a conventional bomber in all major US military campaigns from Afghanistan to Libya.
The billion-dollar aircraft has a range of approximately 6,000 nautical miles on 75-tonnes of fuel. With a wingspan of 52-meters, the stealth bomber can also fly for up to 44 hours. Each plane has the ability to carry more than 20 tons of conventional and nuclear bombs. The US prides itself on the B-2's stealth characteristics which allegedly allow the plane to penetrate the most sophisticated defenses.
The Air Force's B-2 Spirit fleet consists of 20 aircraft following the loss of one plane which crashed while taking off from Andersen Air Force Base, Guam in February 2008. It is the only reported loss in the B-2 fleet in more than 20 years in service.