Ohio cop shoots dead 13yo boy after he pulls BB gun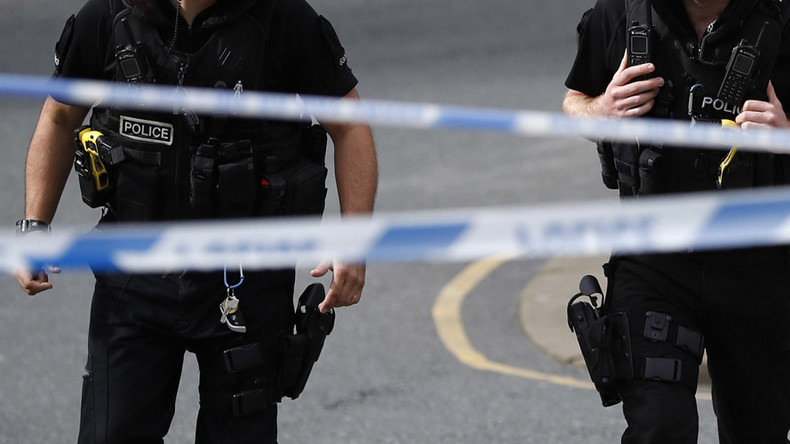 A 13-year-old boy was shot dead by an Ohio police officer after he allegedly pulled a gun while being placed under arrest. The weapon was later confirmed to be a BB gun.
The Columbus Police Department was responding to a report of an armed robbery when the incident occurred. The robbery victim told police that they had been approached by a group of people demanding money and one of them had a gun.
Officers said they saw three suspects fitting their descriptions and approached them. Two of the suspects fled on foot while officers tried to arrest the third suspect, identified as 13-year-old Tyree King.
King's name is actually spelled Tyre, according to Sean Walton Jr., an attorney representing his family.
"Officers followed the males to the alley ... and attempted to take them into custody when one suspect pulled a gun from his waistband," police said in a statement early Thursday. "One officer shot and struck the suspect multiple times."
The boy was taken to Nationwide Children's Hospital where he was later pronounced dead Wednesday evening.
Columbus police identified Officer Brian Mason, a 9-year veteran, as responsible for the shooting death of teenager Tyree King, according to WSYX.
Another suspect, who was with King, was later taken into custody and released pending further investigation. Police said they were looking for additional suspects.
No officers were injured in the incident. It was later determined by detectives that King's suspected firearm was a BB gun with an attached laser scope.
The officer who opened fire has been with the force for nine years, according to WKYC. Police said the incident is under investigation.
READ MORE: 12yo boy killed by Cleveland cops had been charged with 'inducing panic' and 'aggravated menacing' – report
In November 2014 Cleveland Police Department shot dead 12-year-old African American boy Tamir Rice who was in possession of a gun which later turned out to be an airsoft replica.
Earlier this year the city of Cleveland was ordered to pay $6 million to the family of Rice.
READ MORE: US police kill 28 people carrying 'guns' similar to Tamir Rice's
Police killings of African Americans have sparked more widespread protests across the US in recent months following the high profile killings of Philando Castille and Alton Sterling.