US spy agencies divert resources from war on terror to focus on alleged Russian threat – officials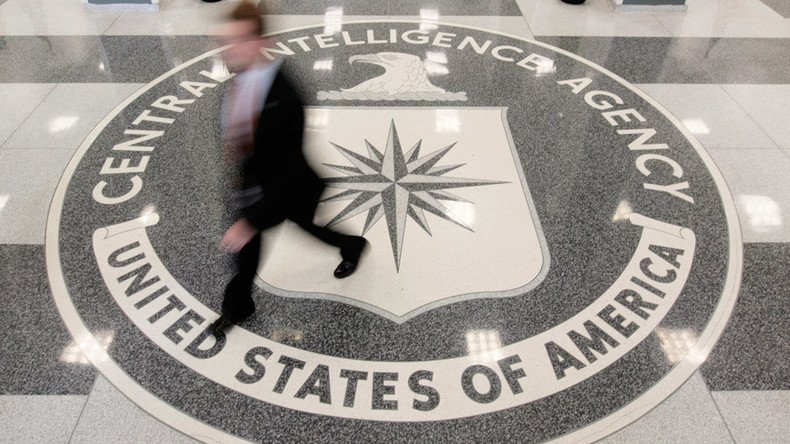 America's extensive intelligence apparatus is diverting its resources from the war on terror to increase numerous spy agencies' capabilities in gathering intelligence on Russia, a number of US officials told The Washington Post.
As Russia-US relations hit their lowest point in decades, Washington has been refocusing its spying activities on Russia on a scale unprecedented since the end of the Cold War. The Washington Post's sources claim that recent directives from the White House and the Office of the Director of National Intelligence (ODNI) moved Russia higher up the intelligence priorities list.
Some ten percent of American intelligence resources are now dedicated to gathering information on Russia. US spy agencies continue to increase their personnel dealing with Russia by shifting the resources focus from terrorist threats and US war zones abroad.
Russia is now being targeted in a new light with increased numbers of clandestine CIA operatives and the beefing up of National Security Agency (NSA) cyberespionage capabilities, officials told the publication, admitting that Russia's reemergence on the world stage had caught the US spy network by surprise. They said that US intelligence capabilities "continued to atrophy" against the alleged Russian threat.
While things are not yet back to the Cold War era, during which some 40 percent of intelligence resources were focused on the Soviet Union, US spy agencies "are playing catch-up big time" with Russia, a senior US intelligence official told the daily. However, the terrorism threat, according to sources, remains the top priority for American intelligence services.
Tensions between Washington and Moscow soured after the February 2014 coup in Kiev and Russia's subsequent reunification with Crimea. Despite US and European Union sanctions, which were imposed after violence in eastern Ukraine and intensified following the Crimean referendum, Russia continued to extend its hand of cooperation, especially in dealing with international security issues in Syria, Iran, and Yemen.
The officials admitted that better intelligence on Russia is an "urgent priority," as the sources confirmed being taken by surprise by the events in Ukraine and in Syria, as well as by the latest series of hacks targeting the US Democrats which without any proof has been pinned on Russian government-backed hackers.
READ MORE: 'Russia hacked RNC': Republican lawmaker 'misspoke' at CNN
A number of top-level officials have confirmed their impotence in dealing with what they view as the Russian threat.
"The failure to understand Putin's plans and intentions has been the largest intelligence failure since 9/11," the publication quoted Rep. Devin Nunes (R-Calif.), the chairman of the House Intelligence Committee who admitted that US intel has struggled to anticipate Moscow's moves.
"These should have been red flags," Nunes said, "but we continue to get it wrong."
"The Intelligence Community continues to maintain its focus and deep expertise on Russia, which has enabled us to understand Putin's evolving worldview. The IC allocates resources directed against Russia commensurate with this evolving threat," said Timothy Barrett, a spokesman for the Office of the Director of National Intelligence.
Director of National Intelligence James R. Clapper Jr. has admitted last year that his analysts cannot understand or anticipate Vladimir Putin's foreign policy. Clapper called Putin an "impulsive and opportunistic" president who is not guided by consistent strategic aims
"What his long-term plan is, I'm not sure he has one," Clapper told CNN."I think he is kind of winging this day to day."
You can share this story on social media: