Tough first day: Car slams into Phoenix police officers (VIDEO)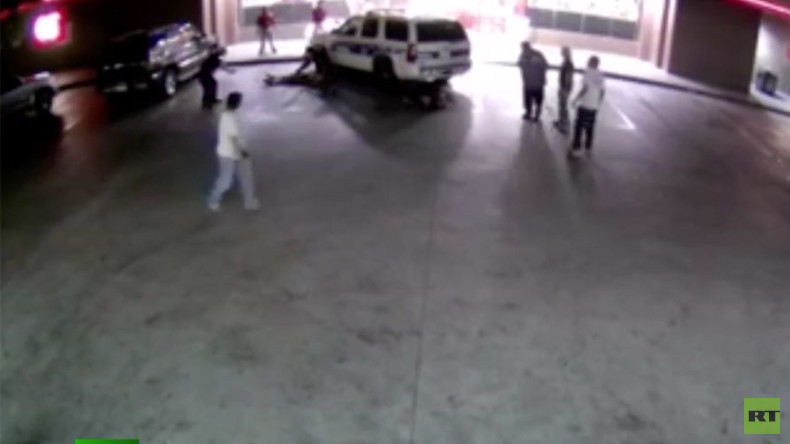 One police officer in Phoenix, Arizona almost didn't survive his first day on the job, after a driver tried to run him and two other officers over. One of the officers dodged the vehicle and arrested the driver after a struggle.
Surveillance video from the QuikTrip gas station near 25th Avenue and Camelback Road shows the red car turning around and deliberately driving into the trio of officers standing outside the store, KSAZ-TV reported.
One officer was sent flying into the air while another can be seen collapsing on the ground. The car sideswiped the police vehicle and proceeds to ram the storefront. The incident happened around 2:00am on Tuesday.
"These officers could have easily been killed and I thank God that we are not planning three funerals right now," said Phoenix Police Chief Joe Yahner, calling the incident an "unprovoked, violent, intentional attack."
The 33-year-old rookie officer is still at the hospital with head injuries, which police said were not life-threatening. The 41-year-old sergeant suffered a broken leg and is now recovering at home. The third officer, 36, suffered minor injuries while struggling with the suspect. The officers' names have not been released.
The suspect was identified as Marc LaQuon Payne, 44. He struggled with the officer after crashing into the store, and was eventually subdued with a Taser, police said.
Payne was "impaired" at the time of the attack, which the police believe was intentional, KSAZ reported.
You can share this story on social media: