Fired for not shooting, West Virginia cop breaks silence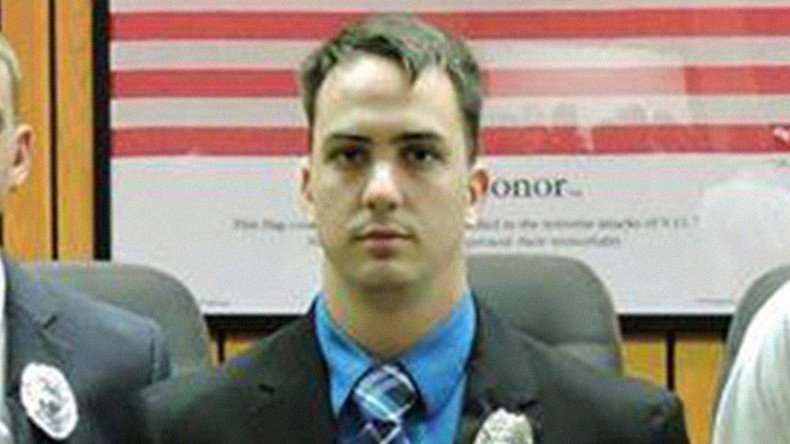 A Marine veteran says he was fired from the Weirton, West Virginia Police Department because he did not shoot an armed black man who was looking for "suicide by cop." Two other officers arrived and killed the man, whose gun was not loaded.
Stephen Mader, 25, answered a call on May 6 from a distraught woman who said her boyfriend was trying to commit suicide. He tried to de-escalate the situation using his Marine Corps and police academy training, he told the Pittsburgh Post-Gazette. Weirton is a city of about 20,000 in the West Virginia panhandle, 36 miles west of Pittsburgh, Pennsylvania.
"I saw then he had a gun, but it was not pointed at me," Mader said, describing a silver handgun that Ronald Williams of Pittsburgh, Pennsylvania held in his right hand, pointed at the ground. Williams, 23 and known as "RJ," told the officer to "just shoot me."
"And I told him, 'I'm not going to shoot you brother'," Mader told the Post-Gazette. "I thought I was going to be able to talk to him and de-escalate it. I knew it was a suicide-by-cop."
At that point, two other officers arrived. Williams walked towards them, waving the gun, and they shot him. Police later established that the gun had not been loaded. Mader and the two other officers are white; Williams was black.
When Mader tried to return to work on May 17, he was told to report to Police Chief Rob Alexander.
"We're putting you on administrative leave and we're going to do an investigation to see if you are going to be an officer here. You put two other officers in danger," Mader recalled the chief saying. On June 7, he was given a termination notice that said he "failed to eliminate a threat" by not shooting Williams.
The following day, Hancock County Prosecutor Jim Davis announced the shooting had been justified, and Chief Alexander told reporters that "all three officers" were back at work and doing well.
"It was like [Chief Alexander] was a good guy and the next second he's throwing me under the bus," Mader said, speaking out for the first time since the entire affair.
He does not think the other two officers were wrong to shoot, however.
"They did not have the information I did," he told the Post-Gazette. "It's a shame it happened the way it did, but I don't think they did anything wrong."
Because Mader had been hired less than a year prior and West Virginia is an "at-will" employment state, he had no legal recourse in the matter. The best he could do was push to be allowed to resign, lawyers told him – but Mader refused.
"I think I'm right in what I did. I'll take it to the grave," he said.
The former police officer had served in the US Marine Corps for four years, including a tour in Afghanistan, before marrying his high-school sweetheart and moving back to his hometown to raise two children. He is now studying for a commercial license to drive trucks.
You can share this story on social media: