'Leave me alone': Florida deputies fatally shoot man eating chicken wings in backyard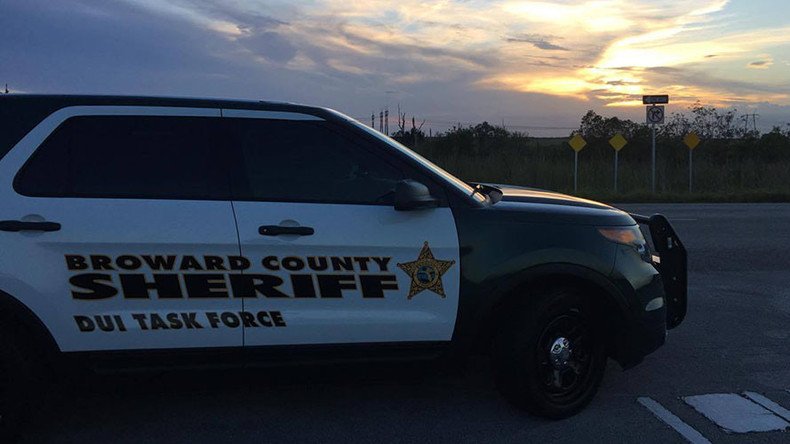 Two sheriff's deputies in Broward County, Florida, shot and killed Gregory Frazier after receiving a 911 call about an argument between him and his niece. He was gunned down while eating chicken wings in the backyard, his family says.
Broward Sheriff's Office (BSO) deputies arrived at the Pompano Beach residence of Deborah Frazier, Gregory's sister, on the evening of September 9 after she called 911 to report a fight between her brother and daughter.
Deborah Frazier told 911 dispatchers that Gregory Frazier, 56, a black man, was carrying a small Swiss Army-like pocket knife that he always carries, according to the New Times Broward-Palm Beach.
Two deputies found Gregory Frazier in the backyard of the residence. He was eating chicken wings and fries when deputies ordered him to get on the ground. "Leave me alone," Frazier replied, his nephew, Quartaze Woodard, who was on the scene, told the New Times. The deputies repeated the order; Frazier again asked them to leave him alone.
The BSO claims Frazier pulled a knife, the Miami Herald reported.
The officers then opened fire, Woodard said. Neighbors said they heard five or six shots, though the BSO has yet to confirm that total number.
"I never would have called the cops if I'd known this was going to happen," Deborah Frazier told New Times. "They just came in and started shooting right away."
After shooting Frazier, the deputies handcuffed him. They only removed the handcuffs once they discovered that Frazier was non-responsive. They attempted to perform CPR, but he was already dead. He was confirmed dead on the scene by Pompano Beach Fire Rescue.
"They had a little fight," Deborah Frazier told WQAM. "My brother was a little upset. And I was a little scared. So I called the police, you know, hoping that they would talk to my brother and constrain him. I didn't think that the altercation would cause death."
Investigation of the incident in ongoing, but both deputies involved in the shooting have been placed on administrative leave, according to reports.
"Yes, he had a pocket knife. A rusty pocket knife," Deborah Frazier told WQAM. "I believe those three cops could have sat down, talked to him, used tasers, anything, to constrain him."
You can share this story on social media: