Who's killing Tweety & Sylvester? Birds, cat drop dead mysteriously in Boston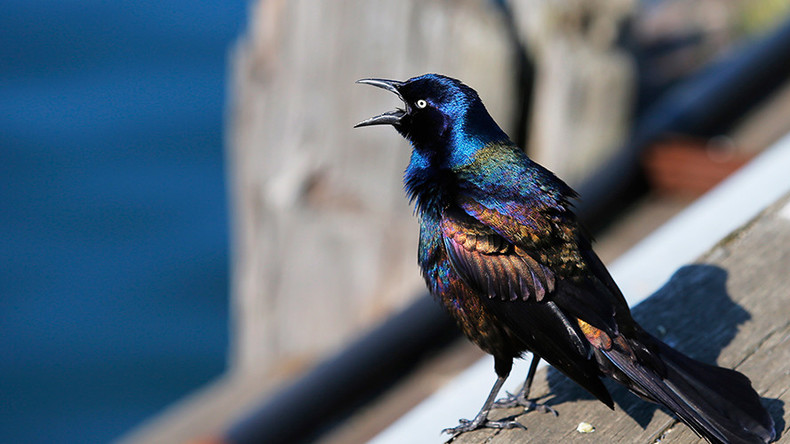 A Boston neighborhood is puzzled. Dozens of birds falling from trees to their deaths, along with a dead cat, are leaving officials guessing what could have caused the inexplicable plague.
"When I arrived, birds would fly, like from a house to a tree, they would flop in the tree and they would fall to the ground," Alan Borgal of the Animal Rescue League of Boston (ARL) told local NECN news. "The weaker ones were just falling right out the sky."
Unlike in the cartoons, the chief suspect in the birds' mystery deaths doesn't seem to be a cat (or even vice-versa).
Read more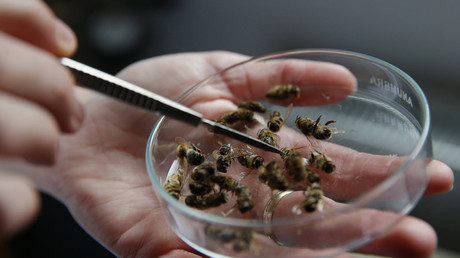 A resident called the ARL Thursday, reporting her cat Sally suddenly falling sick and birds massively falling from the trees at 33 Bakersfield Street in Boston's Dorchester neighborhood.
She described the birds as "lethargic, trying to roll over, not able to stand up or fly."
The ARL provided treatment to the cat, but the feline ended up dying.
"My sister fed her," Sally's owner Willien Pugh told the Boston Herald. "Then like at 8:30 she came to the door and told me Sally was laying there at the back door, and that was it. Nobody knows who did it or nothing."
"It's unbelievable," Pugh also told NECN. "Something is happening, but I don't know, but I'm without a cat."
Those were "grackle-type birds" that are typically travelling in large flocks and resting on trees and telephone lines.
But on Thursday, they were "either falling to the ground, sick, thrashing and unable to fly, or were found unresponsive," the ARL said.
The group responded to the call and arrived to the scene. They found 12 birds that were already dead. The situation then worsened, as another eight birds passed away on the way to the shelter.
The ARL said that 12 birds had to be humanely euthanized "due to their poor condition."
Out of 47 birds initially reported dropping from trees, 32 died and 15 remained in good condition. The ARL is sending the birds to Tufts Wildlife Center in Grafton, hoping for answers.
As of now, the group has recommended residents to keep dogs and other animals from the area as the investigators are working to find out if Sally the cat's death is connected to the incident.
"The cat is an indoor-outdoor cat, so if it picked up a bird," Borgal told the Boston Herald. "All we know is this is some sort of environmental event. We don't know if it's disease-driven. We don't know if somebody put out too much poison."
According to NECN, city officials are considering several explanations, such as environmental poisoning or even "something intentional."
"We don't know what is going on," John Meaney of the city's Inspectional Services told NECN. "So we are investigating all avenues."