'Conspiring together': Mother of man killed by private DC police suspects cover-up (VIDEO)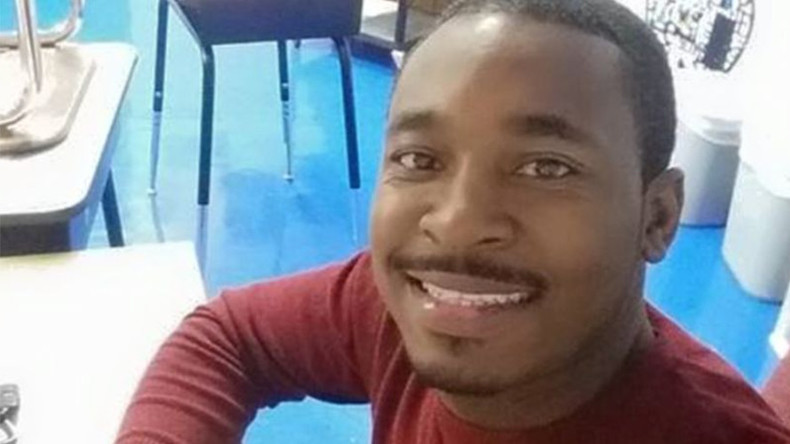 The death of Alonzo Smith has already been ruled a homicide by Washington DC's medical examiner, but Alonzo's mother said she's waited 10 months for answers and fears she has been deceived.
"The hardest part of this, outside of my son being murdered by law enforcement who took an oath to protect and serve, is the Metropolitan Police Department and the US attorney's office are conspiring together and refusing to release the two names of the officers who murdered my son," Alonzo's mother, Beverly Smith, told RT. "It has been 10 months now and I have not heard anything from anyone concerning my son's case - only that it is still under investigation."
Alonzo Smith was found unable to breathe and in handcuffs on November 1 last year in a second-floor hallway of a Southwest Washington apartment building, according to police. District officers had responded to a call about an assault.
Police accounts have not provided details about what happened before the DC officers responded to the encounter between Smith and security guards at around 4:00 a.m.
The report did say, however, that officers administered CPR before he was rushed to United Medical Center, where he was pronounced dead. Video of efforts to resuscitate Smith have been released but not of what happened before he was found handcuffed and unable to breathe.
A DC medical examiner's office in December ruled the death of the 27-year-old teacher's assistant a homicide.
LaShon Beamon, spokeswoman for the DC Office of the Medical Examiner said Smith died of "sudden cardiac arrest," complicated by "acute cocaine toxicity while restrained," according to the Washington Post. She listed a secondary cause of death as compression.
The Metropolitan Police Department hires private security guards who are armed and have arrest powers. It is a trend nationwide when city and state police have faced staffing shortfalls leading to an increase in the use of private security. Private police, however, often lack the extensive training and oversight given to regular police officers.
It is up to the DC police and prosecutors to decide whether there was criminal intent. The US attorney's office said in December they were still investigating.
"I miss him so much," Beverly Smith said, holding back tears. "There are still some days when I actually believe or think that Alonzo is going to come home then reality in, 'he's never come home again.'"
"What that does is it compels me to fight, to be his voice, to fight every day for his justice," she added. "It also compels me to become an activist against police brutality."