Daytime fireball: Meteor spotted over North Carolina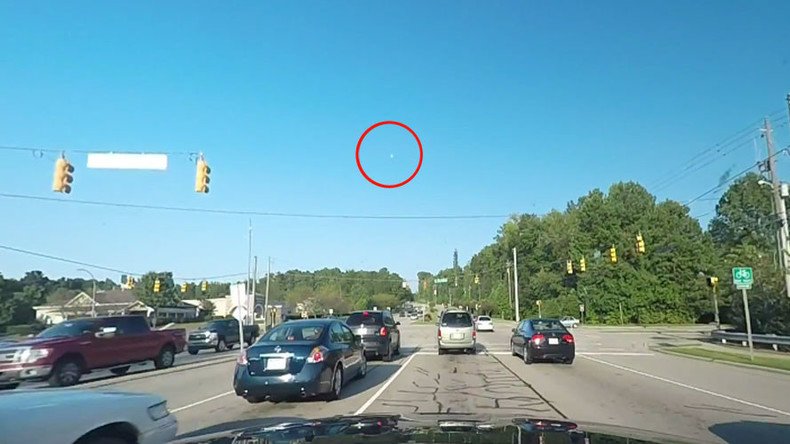 A fireball shooting over northeast North Carolina was witnessed by hundreds of onlookers, according to a nonprofit organization and local news reports.
Just before sunset on Thursday, September 8, a meteor is believed to have blazed through the sky over the towns of Essex and Red Oak in North Carolina before ending its flight around Enfield, according to the American Meteor Society (AMS).
As of 11:30am ET, more than 180 people from North Carolina, South Carolina, and Virginia have reported seeing the meteor, AMS says on its website.
"It was very bright and green and possibly made it all the way to the ground," said David Livingston, who spotted the fireball around Richmond, Virginia, according to WTVR.
Holy crap, who else saw the enormous flaming meteor streaking to the south on the east coast?

— Daniel Dillard (@dan_dillard) September 8, 2016
K. Learning told WTVR she was driving on Interstate 95 near Doswell, Virginia, when she saw what she believed to be a fireball.
"There was what looked like a ball of fire seen going at a rapid speed," Learning said. "The direction it was seen going was southwest."
The fireball was "bright, luminescent, purple and pink; like the tail of a colored firework," Anthony M. told of the Hampton Roads area of Virginia told WAVY.
According to AMS, "a fireball is another term for a very bright meteor, generally brighter than magnitude -4, which is about the same magnitude of the planet Venus as seen in the morning or evening sky."
You can share this story on social media: