New Orleans man becomes first arrestee under new 'Blue Lives Matter' hate crime law
Published time: 9 Sep, 2016 01:18
Edited time: 9 Sep, 2016 03:12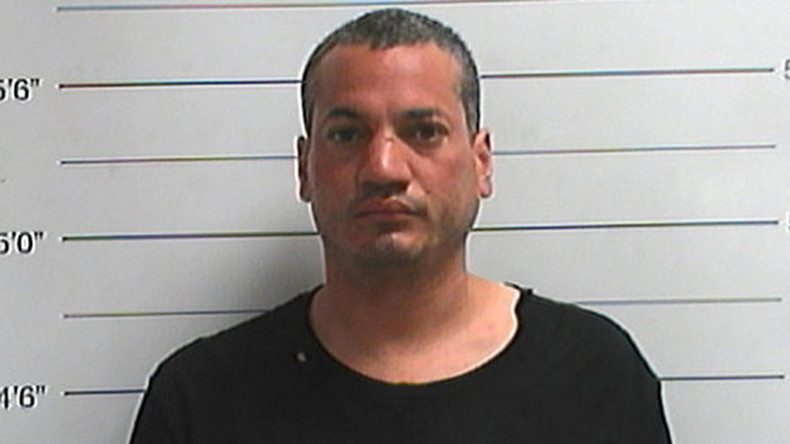 New Orleans police have arrested a man for shouting slurs at officers, charging him with a hate crime under Louisiana's unique "Blue Lives Matter" law. This the first case involving the new statute protecting cops, firefighters and emergency responders.
Raul Delatoba was arrested early Labor Day morning after a reports came in of a drunk man banging on a window of the Royal Sonesta Hotel, located in the city's French Quarter.
Two Louisiana State Troopers showed up at the scene in order to restrain Delatoba, 34, who refused to comply with requests to stop, and instead started shouting obscenities against hotel staff, witnesses and the police.
He was taken to the police station, where he continued to verbally "attack members of the New Orleans Police Department," according to the New Orleans Times-Picayune.
Delatoba allegedly called an African-American male officer a "dumb n****r" and a female police officer a "dumb c**t."
The suspect ended up being charged with a variety of offenses, including simple criminal damage to property, disturbing the peace, and a felony-level hate crime for his use of racial insults against police.
Delatoba is believed to be the first person to be charged under the so-called "Blue Lives Matter" law, which the state adopted in May. It went into effect August 1, following a string of attacks on police officers, first in Dallas, Texas and then in Baton Rouge just days later.
"The hate crime charge stems from Delatoba attack on individuals based on their race, sex and occupation," an arrest warrant stated, according to the Times-Picayune.
In many states, hate crime laws make it unlawful for any person to target anyone based on race, age, gender, religion, color, disability or sexual orientation. However, Louisiana has taken its hate crime law a step further by specifically including police officers, firefighters and emergency medical service personnel.
However, the director of the Anti-Defamation League for Louisiana, Mississippi and Arkansas, told the Times-Picayune that Delatoba's behavior may not fall under the statute.
"While it's horrible that the law enforcement officers had to encounter this behavior and hear these epithets, it's not illegal," Allison Padilla-Goodman said.
She said it can be difficult to prove the hate crime, because the key is to convince the jury that Delatoba's actions were motivated by hate. Should it happen that the prosecution is able to prove the man's motives, he will be facing up to five years in prison and a $5,000 fine.
Assistant District Attorney Christopher Bowman, the spokesman for Orleans Parish District Attorney Leon Cannizzaro's Office, has reportedly not yet decided if prosecutors were going to pursue the hate crime charges against Delatoba.
"Based up on that review, the office will make a determination whether or not to initiate formal charges, and which charges to initiate," Bowman said, according to the New Orleans Times-Picayune.
For now, Delatoba's bond is set at $15,000, including $10,000 for the hate crime charge and $2,500 for each of the charges, one of disturbing the peace and one of simple criminal damage to property.